First laboratory-grown human-skin test service, to use artifical intelligence, to provide clinical trial standard verification for cosmetic, personal hygiene and skin care products
Published on 18/09/2018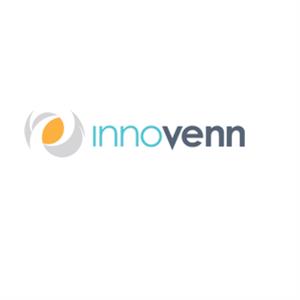 Labskin (Innovenn Ltd.), a wholly owned subsidiary of Integumen plc., (AIM:SKIN) today announces that it has entered into a partnership with RinoLab (www.rinolab.com) to provide Labskin clients with access to an AI machine learning platform which accelerates development of cosmetics, skincare, woundcare, personal hygiene and pharmaceutical topical drug delivery products. The service is expected to go live in Q4, 2018.
Labskin has also entered into a partnership agreement with Venn Life Sciences plc (AIM:VENN), to integrate clinical trial protocols into Labskin AI, to offer a certified "Clinically Tested"product claim service, for brand owners and producers of skin care products.
Labskin AI is an AI based laboratory-grown human-skin testing platform. It uses clinical trial test protocols and datasets, eliminating the need for animal testing completely for the development of all skin care products. The AI platform and physical Labskin laboratories offers clients an online end to end skin care product verification system, tested on laboratory grown human skin.
The Labskin AI consortium brings together a range of best-in-class technologies and expertise that helps overcome the major barrier to entry for many consumer skin care product manufacturers to the market. Since 2013, the Cosmetics Products Regulation EU Directive prohibits the sale of cosmetic products and their ingredients that are tested on animal models. In the United States and Europe, there are more than 3,300 cruelty free companies that do not use animals for testing of skincare, wound care, hair care and cosmetic products. However, there are more than 400 companies who do experiment on animals for skin care products. Most, if not all of these companies existed before the animal test restrictions came into force.
Due to the recent increase in demand for Labskin services, additional laboratory development support services are being provided through an agreement signed with Sheffield Hallam University, UK.
Gerard Brandon (CEO of Integumen plc and Director of Innovernn Ltd) commented:
"We are delighted to announce this collaboration of technologies and work with the skills and expertise of the RinoLab Team on the Labskin AI platform. Partnering with Venn Life Sciences and their clinical research organisation raises the bar for manufacturers of skin care products in quality control for consumer product information file (PIF) verification. Sheffield Hallam University has worked with Innovenn for many years in multiple Labskin development projects and extends the reach of our development services for our clients. Labskin have successfully moved from selling Labskin equipment supplies to being a fully fledged service provider in H2 2018, increasing our orders by 350% over H1. Labskin AI is now the ultimate go-to-market service for skin care product development, comprising formulation efficacy, testing and certification for EU and US consumer product launches."
Tony Richardson (CEO Venn Life Sciences plc) commented:
"This is an exciting development and extends our pharmaceutical clinical trials approach to the consumer health, personal and skin care industries in a way that has never been done before. We see multiple opportunities for cross selling of services to the same clients of both Venn and Labskin, not least the new services of topical drug delivery and drug metabolism through the skin. By partnering with Labskin and RinoLab using the AI platform we look forward to being able to offer a unique certification service to Labskin clients, as well as extend AI machine learning data analysis across our CRO service to pharmaceutical clients, helping them reduce their overall development costs by getting their products to the market faster."
Fin Murray (CEO of RinoCloud Ltd - RinoLab) commented:
"The RinoLab Team have developed a range of algorithms for the desimination of big data specifically from scientific sources and is perfectly suited to analysing Labskin data to unlock trends and patterns that would normally be missed on a manual review. Using RinoLab, Labskin AI clients are provided with suggested alterations to improve product formulations to increase efficiency and efficacy. RinoLab analysis provides supporting data for the "Product Information File" required by cosmetic brand and skin care companies, prior to product launches in the US and EU markets.