Pioneering Research revealed to help people fight germs and combat disease
Published on 11/10/2018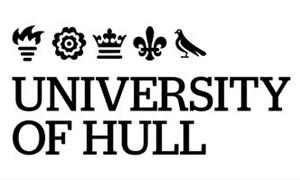 Researchers from the University of Hull have presented some of the latest research in fighting germs and combatting disease at the British Science Festival. Dr Stefano Caserta and Dr Cheryl Walter experts in immunology and microbiology, both from the University of Hull, presented their latest research on viruses, bacteria and other deadly germs in a talk titled 'Germ warfare' which addressed how we can improve the immune system's memory to survive a deadly germ attack.
Dr Caserta's research examines the use of naturally occurring protein produced by the human body, known as Interleukin-7 (IL-7), that strengthens our existing defence by helping the immune system to remember germs that it has encountered before. The work has been published in the Journal of Infectious Diseases.
Dr Caserta said: "Our immune system needs memory cells to fight germ infections which otherwise can progress into severe and even lethal disease. The research has shown that use of IL-7 can enhance the natural reactions of our body against germs diffused around us. This study is important because it opens up new avenues to strengthen memory in severe infections, including sepsis."
Although it has been known that IL-7 helps memory cells for some time, it has never previously been shown that it can specifically be used to selectively support cells to recognise germs recently encountered by our body. This opens up a whole new range of diagnostic and therapeutic applications, especially useful in those complications (such as sepsis) where it is difficult to know whether patients properly respond to invading germs.
Dr Caserta was also part of a team of researchers, led by Dr Alejandra Pera from Brighton and Sussex Medical School, who undertook research that explored the link between a common herpes virus, cytomegalovirus (CMV), and cardiovascular death risk.
The paper research, which was recently published in the Theranostics journal, demonstrated that although most people carry CMV and it is considered to be fairly harmless, CMV infection is closely associated with high numbers of activated memory-like cells linked to heart disease.
Dr Pera said: "Our work with Brighton and Sussex Medical School shows that an infection by CMVis responsible for the accumulation of high numbers of unusual immune cells (CD28null CD4 T cells), and not age, that are linked to coronary heart disease and advance atherosclerosis. This opens new avenues for the treatment and prevention of these conditions by simply targeting this virus."
"Currently we do not know whether IL-7 may also be behind the anomalous accumulation of activated memory-like cells in CMV infection that some people may experience. This comes as a cautionary note around producing excessive immune responses, including memory. We are now discovering what we can do to finely tune the immune responses so that in future we could tailor therapies around individual cases."
Dr Caserta, University of Hull
The researchers concluded that we must now start looking for new ways to reduce the risk of cardiovascular death, which may include the use of treatments that target IL-7 to reduce the inflammatory memory-like cells accumulating in CMV infection much earlier.
Dr Walter's work has focussed on identifying potential anti-viral targets that directly stop viral infections. She said: "Antiviral drugs are a means for targeting viruses directly when vaccination is not available or when an infection is already established. Vaccination is one of the best ways of protecting against viruses and it can be a cheap and efficient method when you find one that works. In some cases though, such as with diseases like HIV, CMV and Hepatitis C virus, a vaccination is not available, but antiviral drugs can directly target these viruses, potentially curing them. In the case of Hepatitis C virus, a tablet a day for 12 weeks has more than a 90% chance of curing the disease completely."
However, for vaccination to be fully effective, large proportions of a population need to be vaccinated. Dr Walter continued: "Being vaccinated should be seen as a social responsibility. Young, healthy people might not think it's necessary for them, but it is widely accepted that 90-95% of a population needs to be vaccinated for it to be most effective in order to achieve herd immunity –a form of immune memory that not only protects the vast majority of a population but also stops the spread of infectious disease."
Dr Caserta and Dr Walter's talk at the festival explored how both of their approaches are valuable weapons in the arsenal for the war on germs.