Funding Calls - Biomedical Catalyst 2017 Round 4
Published on 03/01/2018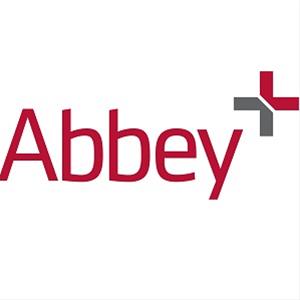 The aim of this competition is to develop innovative healthcare technologies and processes that will help provide:
disease prevention and proactive management of health and chronic conditions
earlier and better detection and diagnosis of disease, leading to better patient outcomes
tailored treatments that either change the underlying disease or offer potential cures
Funding
£12m allocated to fund projects. Primer awards between £200k and £1.5m; up to two years duration. Late stage awards between £200k and £4m; up to three years duration. Innovate UK will provide 35% to 70% project funding, dependent upon development stage and enterprise size.
To lead a project you must:
be a UK-based SME
work on your own or with other UK SMEs or research organisations
carry out your project work in the UK
Scope
The biomedical catalyst awards fund innovative solutions to healthcare challenges.
The aim of the late stage award is to support projects that test a well-developed concept and show its effectiveness in an environment that is relevant to the use of the product or process. A late stage project can include:
initial human proof-of-concept studies
demonstration of clinical utility and effectiveness
demonstration of safety and efficacy (including phase I and II clinical trials)
developing production mechanisms
prototyping
market testing
intellectual property protection
The aim of the primer award is to conduct a technical evaluation of your idea through to proof of concept in a model system, using:
experimental evaluation (lab-scale)
initial demonstration using in vitro and in vivo models (not human clinical trials)
potential production mechanisms
early-stage prototyping
product development planning
intellectual property protection
Out of Scope
In this competition, the following will not be funded:
projects that are too early stage, for example basic research, generation of pure scientific and technological knowledge, development of research ideas, and hypotheses and experimental designs that have no practical commercial application
projects that are too close to market or are already at market, such as evaluations to inform labelling, laboratory accreditation, distribution or marketing activity, post-marketing studies, and post-marketing surveillance
projects that include large organisations as partners
[primer award] human trials, such as clinical trials of safety or efficacy, or other trials involving human subjects which would be considered in scope for the biomedical catalyst late stage award
How can we help?
We have an expert team who specialise in applying for, and securing funding on behalf of businesses. The success criteria for funding is often complex; engaging a specialist team significantly increases your chance of obtaining funding. If you would like to discuss your eligibility, or apply for this funding, contact us at your earliest opportunity.
We continually appraise the market to source the most appropriate funding available to meet our clients' requirements. There are numerous opportunities currently available, spanning a range of industries and topics. If you would like to explore the funding available, call us today to speak to a member of the team and to find out how your business could benefit.
For more information please contact
Nick Stobbs Tel: 0114 236 4457 / 07703 715142
Email: n.stobbs@abbeytax.co.uk