Manchester Imaging Raises £600k to Launch Dental Diagnostic Software
Published on 01/02/2018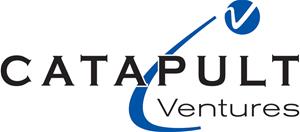 The investment will support the development and commercial launch of the company's first suite of software products that use machine learning and computer vision processes to automatically detect the very early signs of tooth decay, which can go unseen by dentists.

Manchester Imaging, a spin-out of The University of Manchester by its agent for IP commercialisation, UMI3 Ltd, is based on more than a decade of academic collaboration between Professor Hugh Devlin, Professor of Restorative Dentistry, and Dr Jim Graham, Honorary Reader in the Centre for Imaging Science.

Tony Travers, CEO of Manchester Imaging, said: "I'm very pleased to be working with Catapult Ventures and Mercia Fund Managers, and to have secured the funding to enable Manchester Imaging to commercially launch CARIESDENT for the detection of early stage tooth decay. I look forward to supporting dentists and their patients to identify tooth decay earlier, thereby enabling the use of preventative treatments or earlier intervention to avoid the need for fillings."

Dr Mark Wyatt, Investment Director at Mercia Fund Managers, commented: "We've been very impressed with the progress made by the company and the well-rounded, highly experienced and commercially focused leadership team. Having previously backed the company through Mercia's EIS Funds, we are delighted to continue supporting Tony and his team with growing Manchester Imaging as a leader in dental diagnostic imaging software."

In addition to the investment, Kevin D'Silva, a Venture Partner with Catapult Ventures, will join the board of Manchester Imaging as non-executive Chairman. Kevin has held a number of non-executive and Chairman positions, including Monica Healthcare (acquired by GE Healthcare), Crystallon (acquired by Judges Scientific), and Imorphics (acquired by Stryker Corporation). He is also a Director and former Chairman of both Surface Transforms plc (AIM listed) and Hallmarq Veterinary Imaging Ltd. Kevin was a founding director of Ferraris Group plc (FTSE: listed) and created Salusinvest in 2006 to invest in a number of EU and US life science businesses.

Kevin D'Silva commented: "I'm delighted to be joining Manchester Imaging as a director and investor at an important time when the company is poised to launch CARIESDENT. I believe that its patent-protected technology and early partnership with a leading multinational dental supplier provides a good route to market and positions Manchester Imaging extremely well for commercial success."

The Northern Powerhouse Investment Fund project is supported financially by the European Union using funding from the European Regional Development Fund (ERDF) as part of the European Structural and Investment Funds Growth Programme 2014-2020 and the European Investment Bank.

For more information contact:
Tony Travers
T: +44 (0)7776 481645
E: tony.travers@manchester-imaging.com

Photo attached: L-R
Photo caption: From left to right, Dr Mark Wyatt (Investment Director, Mercia Fund Managers), Kevin D'Silva (Chairman, Manchester Imaging), Dr Ashish Patel (Investment Manager, Mercia Technologies), Professor Hugh Devlin (Professor Restorative Dentistry, University of Manchester and Clinical Director, Manchester Imaging), Tony Travers (CEO, Manchester Imaging) and Dr Jim Graham (Honorary Reader Centre for Imaging Science, University of Manchester and Technical Director, Manchester Imaging).