Parkinson's UK, Selcia, and Cresset collaborate to discover new drug candidates for Parkinson's
Published on 08/03/2018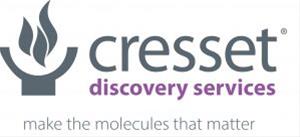 The collaboration, formed by leading charity Parkinson's UK, contract innovation and research organization, Selcia (part of Eurofins), and computational chemistry software and services provider, Cresset Discovery Services, is centred on creating novel molecules that could stop or slow the progression of the condition.

By modulating gene transcription, the collaboration aims to create molecules that increase the activity of a selection of genes which have the potential to both increase dopamine synthesis to ease symptoms, and boost the production of proteins which have neuroprotective effects. Parkinson's UK is set to fund the £1.2million project, which will take place over 12 months.

This collaboration represents an expansion of Parkinson's UK's Virtual Biotech programme of work, which allows the charity to provide leadership and critical funding to early drug development in partnership with a range of other organisations that have the facilities and staff to carry out scientific work on a contract basis.

Dr Arthur Roach, Director of Research at Parkinson's UK, said: "It's fantastic to be working in partnership with these organisations, which have an exceptional range of skill and expertise in drug discovery. We're also very excited to be working to identify a novel candidate that will not only be dopaminergic but also neuroprotective. Should initial studies go well, we could be looking at a new drug that has the potential to help millions of people with Parkinson's across the world."

Dr Vicky Steadman, Director of Discovery at Selcia, commented: "We are delighted that our proposal to Parkinson's UK translated into the initiation of a collaboration that could lead to novel treatments for people with Parkinson's. Selcia has an enviable track record in delivering pre-clinical candidates from lead optimization projects, and considerable expertise in designing drug candidates that cross the blood-brain barrier."

Dr Martin Slater, Director, Cresset Discovery Services, said: "The combined strengths of the collaborating partners enables us to efficiently address the very difficult challenge of finding new medicines for this neurodegenerative condition. Cresset Discovery Services will provide unique cutting edge molecular modelling capability, our extensive AI capabilities and in silico expertise, to aid in the discovery of the most appropriate starting points for this program."

For further information, contact:

Parkinson's UK: Kirsty Callingham, Senior Media and PR Officer, kcallingham@parkinsons.org.uk +442079 639311

Cresset: Sue Peffer, Marketing Manager, news@cresset-group.com, +44 1223 858890.

Selcia: Vicky Steadman, Director, Discovery Vicky.steadman@selcia.com 01277 367042.

About the partners
Parkinson's UK
Parkinson's UK is the UK's leading charity supporting those with the condition. Its mission is to find a cure and improve life for everyone affected by Parkinson's through cutting edge research, information, support and campaigning. For more information, visit www.parkinsons.org.uk

Selcia Ltd
Selcia Ltd is a UK-based provider of integrated drug discovery services with a worldwide client base. Founded in 2001, its workforce comprises industry experienced medicinal chemists, biologists and ADME scientists as well as 14C radiolabeling experts. Selcia announced its acquisition by Eurofins earlier this year.

Cresset Discovery Services
Cresset Discovery Services manages and delivers outsourced computational chemistry programs. Experienced scientists work alongside your chemists to solve problems, provide fresh ideas, remove roadblocks and add direction and insight. Cresset Discovery Services helps their customers reach their milestones faster and more cost effectively. For more information, please visit www.cresset-group.com/discovery-services

Eurofins
Eurofins – a global leader in bio-analysis believes it is the world leader in food, environment and pharmaceutical products testing and that it is also one of the global independent market leaders in certain testing and laboratory services for agroscience, genomics and discovery pharmacology and for supporting clinical studies. In addition, Eurofins is one of the significant emerging players in specialty clinical diagnostic testing in Europe and the USA.

As one of the most innovative and quality oriented international players in its industry, Eurofins is ideally positioned to support its clients' increasingly stringent quality and safety standards and the expanding demands of regulatory authorities and healthcare practitioners around the world.

The shares of Eurofins Scientific are listed on the Euronext Paris Stock Exchange (ISIN FR0000038259, Reuters EUFI.PA, Bloomberg ERF FP).