New Centre Could Revolutionise Treatment of Incurable Diseases
Published on 22/03/2018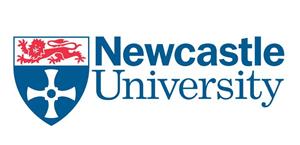 University and Newcastle Hospitals NHS Foundation Trust have been awarded one of three Advanced Therapies Treatment Centres that could revolutionise the management of incurable diseases.

The Northern Alliance Advanced Therapies Treatment Centre will bring together universities, advanced therapy companies and NHS organisations in the North of England and Scotland.

Great Opportunity
The three year grant award from Innovate UK is worth £7m with contributions from commercial partners expected to unlock an additional £2m.

Professor James Shaw is clinical lead for the Institute of Cellular Medicine Regenerative Medicine, Transplantation and Fibrosis Theme and Newcastle University chief investigator for this grant.

He said: "This is a great opportunity for Newcastle to lead the way in ensuring that the UK becomes the international first choice for advanced therapy trials and the most efficient in converting these into routine therapies transforming the lives of those living with chronic disease.

"In parallel with supporting later phase trials of existing products, I will ensure that the Alliance provides an accelerated pathway for successful translation of new therapies developed in Newcastle and beyond."

Advanced therapies promise to mitigate, and in some cases cure, many of the degenerative diseases and cancers that afflict an ageing population.

They are, however, very different from traditional pharmaceutical medicines and are challenging to implement in a healthcare environment.

Patient Access
It is essential that solutions are found to increase patient access to new therapies as soon as possible and to facilitate the development of this new and highly innovative industry.

The Northern Alliance will work with partners throughout the North of England and Scotland, with the other Advanced Therapies Treatment Centres in the Midlands, Wales and Manchester, with the Cell and Gene Therapy Catapult and with advanced therapies companies, universities and the NHS.

The Alliance will address practical issues relating to the manufacture and supply, evaluation, funding and adoption of this new generation of medicines.

The network, co-ordinated by the Cell and Gene Therapy Catapult, will increase the capacity of the NHS to deliver medicines by developing systems within the trusts and hospitals capable of delivering advanced therapies to patients.

Neil Watson, Director of Pharmacy at Newcastle Hospitals NHS Foundation Trust, and the Northern Alliance Centre Co-Director, said: "We are delighted to be able to lead this new centre tasked with ensuring appropriate access to these innovative medicines for patients across the UK."

The Alliance will share the learnings and systems from its network to other centres in the UK. Once established, systems could be rolled out as a global model for the adoption of advanced therapies.

It is estimated that the potential commercial and economic value of this sector could generate £10bn in revenue for the UK and 18,000 industry jobs by 2035.

Locally over the next three years, it is expected that the project will create high-value jobs in industry and within the NHS, and industrialist partners will develop new therapies, products and services fit for deployment across the NHS.