By Royal approval: Queen's Award success for Elucigene
Published on 23/04/2018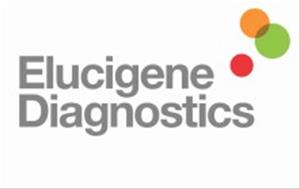 The market-leading molecular diagnostics company is based at the Citylabs 1.0 biomedical campus in Manchester. It is at the vanguard of the city's growing precision and personalised medicine sector, developing, manufacturing and distributing a suite of innovative diagnostic products to more than 50 countries around the world. Elucigene's products are used for the rapid detection of genetic diseases such as the cystic fibrosis, in which the company is the market leader in Europe.
More than 80% of Elucigene's annual sales of £3.7 million come from exports. In winning the Queen's Award, the company, which has grown from five to 30 employees over the past four years, and has demonstrated substantial growth in overseas earnings and in commercial success during the same period.
Revenues have grown around 30% in each of the last two years and are currently 20% ahead this financial year.
Chief executive Dr Mark Street-Docherty said: "We are thrilled to have won this most prestigious of awards. Taking a UK-only approach to our sales would not have delivered the strong growth we wanted to see and it is great to be flying the flag for UK life sciences in so many international markets.
"Winning the Queen's Award has been a tremendous team effort and it is a wonderful vote of confidence in our business as we look forward to the next phase of our growth strategy.
"We have a strong pipeline of new diagnostic products and ambitious plans to expand into new markets, particularly the US, in early 2019, and I hope this award will be well received by our potential customers and partners in this and other territories.
"As a small business without unlimited resources to research the intricacies of each new export market we must thank both Manchester Chamber of Commerce and the Department for International Trade for their support in helping us to make the strides we have."
Ed Farquhar at Percipient Capital, added: "We're incredibly pleased for Mark and the rest of the team to gain this esteemed recognition for their work growing the business into international markets. "Investors are always looking for fast-growth businesses ran by strong management teams and Elucigene delivers on both of these fronts in spades."