Bionow - Bionow Events and Marketing Coordinator
Job Title:

Bionow Events and Marketing Coordinator

Category:

Non-technical roles

Closing Date:

02/09/2022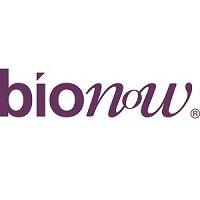 Covering North of England & North Wales
Hours of work: Flexible - part-time to full time
Home based, remote working
£20,000 to £22,000 per annum plus benefits
This is an excellent opportunity to join a focused, highly motivated team to drive growth in the UK's Northern Life Science sector. Bionow is an award winning membership organisation at the heart of the life sciences sector in the North of England. A not for profit membership organisation, Bionow supports the life sciences sector across the North of England. Bionow does this by bringing people together at our exciting conferences and events across the North, being an advocate for the North, and providing comprehensive procurement member benefits that strengthen the competitiveness of the North's innovative life science sector. With a passion for life sciences, our mission is to provide the tools and support for our Members to become amongst the most competitive in the industry. Bionow currently delivers more than 20 exciting events per annum often organised in parallel to over 2000 delegates. For more information visit www.bionow.co.uk
The Bionow Events and Marketing Coordinator is an important new role within the Bionow team as we continue to expand and grow our exciting range of business-focused events and develop our marketing activities both for Bionow and our partners. The position will be responsible for supporting the Events Manager to coordinate all Bionow events and marketing activities. They will also provide support to the Events Manager and the Bionow Team to coordinate the strategic marketing, website and social media activities for Bionow.
The role will be predominantly home based, with some travel to Bionow event venues across the North of England and for in-person Team meetings.
The ideal candidate will have excellent organisational, communication and collaboration skills to assist with the planning, implementation, and delivery of various events in the Bionow calendar. Some experience of event coordination and marketing would be advantageous. Excellent Microsoft Office skills are preferred.
The person we are seeking:
You will be educated to a minimum of A‑Level or (or Level 3 equivalent) in a Business/ Marketing/ Scientific/ Events discipline or hold relevant experience. It is essential that you are able to demonstrate managing and prioritising your own workload, working unsupervised and delivering against deadlines and have excellent communication skills with the ability to read and summarise information coherently.
Experience of Office 365, MailChimp, CMS, CRM software plus setting up and running events on Zoom Webinar and Zoom Meetings is desirable. Overall you should be an enthusiastic, personable person with a flexible and adaptable approach who is able to work well with the whole team.
Bionow is an inclusive, employee-focused employer aimed at ensuring that employees have a positive work-life balance. We offer flexible working hours and locations with home working a key part of the current teams' activities as well as a social programme for employees. Bionow also offers a salary sacrifice workplace pension scheme and following a qualification period, private healthcare insurance and a holiday buy-back scheme.

For the full job description, please click here: Events and Marketing Coordinator - Job Description
Interested applicants should send a detailed CV and covering letter quoting current salary and references to jesse.gray@bionow.co.uk. If you require more information on the role please also contact Jesse Gray.

Closing Date: 2nd September 2022. The first round of interviews will be held online.