Charnwood Molecular Ltd - Computational Chemist
Job Title:

Computational Chemist

Category:

Technical roles

Closing Date:

01/03/2022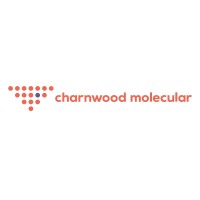 For the Discovery!
We are Charnwood Molecular (CML) a leading Contract Research Organisation (CRO), providing medicinal and synthetic chemistry services to the global pharmaceutical, biotechnology and chemical industries.
We are looking for a Computational Chemist to develop their skills as drug discovery scientists under the mentorship of our experienced Computational Chemistry Group Leader. You will work in a client-facing research environment, where you will play a key role in the discovery of new medicines, as well as the continued growth of our company.
What you'll do:
Provide technical expertise as part of a cross-functional team in support to both structure- and ligand-based drug discovery projects
Work in a client-facing capacity, providing computational chemistry expertise to support decision making and contribute to the strategic direction of client projects
Work with the Computational Chemistry Group Leader and other key stakeholders to develop our existing computational chemistry capabilities, building a reputation for scientific excellence in the execution of computational chemistry and its application to drug discovery projects
What you'll be joining:
You will be joining a growing team at our new state of the art facility in Loughborough, where you will work under the leadership and guidance of a highly experienced computational chemist with an impressive first-author publication record. You will be exposed to broad range of computational chemistry techniques and will be empowered to use your skills to add significant value to client projects.
What you'll need:
PhD or equivalent experience in Computational Chemistry or related topic
Proven experience in structure based design – docking and ligand optimisation
Working knowledge of quantum mechanics (QM) and or molecular dynamics (MD)
A drug discovery background gained within a pharmaceutical company or CRO is preferred
Experience with modelling software, scripting skills
Excellent communications & team working skills
If you don't feel you fit this role 100% we would still like to hear from you! Tell us what you are interested in what you would bring to Charnwood – you might have a skill we didn't realize we needed!
What you'll get in return:
Competitive Salary
Additional benefits include: pension scheme, sick pay, healthcare Insurance and counselling services, annual leave, life assurance and critical illness plus fantastic discounts across Travel, Food & Drink and so much more.
We invest heavily in the professional development of our employees and if career progression is important to you opportunities are available.
We appreciate people have lives and are open to discussing the right work/life balance on the needs of the individual.
Wellbeing initiatives like cycle to work schemes and mental health first aiders
Our DNA:
"What makes CML unique is our unrivalled, unwavering passion for the truly ground-breaking science we facilitate and the trusting relationships we build."
Prof. Steve Allin, Founder and CEO.
How we recruit:
At CML we are committed to building a workforce which reflects the diversity of the customers and communities we serve, and to creating an inclusive and flexible workplace where all our colleagues can be themselves and succeed on merit.