University of Manchester - Translational Research Support Officer
Job Title:

Translational Research Support Officer

Category:

Non-technical roles

Closing Date:

31/01/2022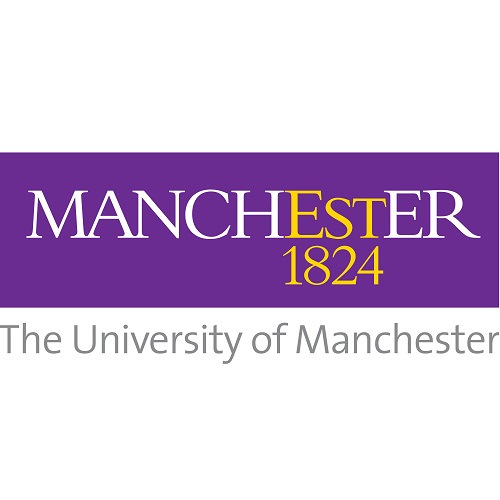 Translational research at the University of Manchester (UoM) and in particular in the Faculty of Biology, Medicine and Health, encompasses a wide range of activities stemming from discoveries in the fundamental sciences and progressing through a pipeline that includes hypothesis testing and elucidation of disease mechanisms, preclinical research in animal models, through to clinical trials in humans of new drugs, devices and diagnostic procedures and ultimately delivery and adoption within the NHS and the third sector. UoM is member of the Wellcome Trust Institutional Translation Partnership Awards (TPA) network aimed at building better links between science, technology and innovation by removing barriers between disciplines and making it easier to take the first translational step. The TPA is delivered through Translation Manchester which provides an agile approach to supporting and enabling innovation.
This is an exciting opportunity for an individual to join Translation Manchester supporting the UoM TPA with a view to building a critical mass of support for all Translational Researchers across the University and its partner organisations. This role will primarily focus on supporting the activities of the TPA and Translation Manchester such as coordination of events, management of the communication channels (including social media accounts), administration of the funding and training schemes.
You will work to support the team of Translational Research Managers funded by the Wellcome Trust TPA and the European Regional Development Fund (ERDF) within the RS&I team in the Faculty of Biology, Medicine and Health. Moreover, the post holder will have close interactions with Health Innovation Manchester, NHS Trusts partners, Biobanks and the University of Manchester Innovation Factory to ensure a coordinated approach to translation and input across the partner organisations.
In addition you will help support the management of the MRC funded project grant 'Development of peptide-drug conjugates for the treatment of Chronic Myelomonocytic Leukaemia (CMML)' in order to achieve the deliverables and milestones set and within budget (PI Dr Sam Butterworth.
As an equal opportunities employer we welcome applicants from all sections of the community regardless of age, sex, gender (or gender identity), ethnicity, disability, sexual orientation and transgender status. All appointments are made on merit.
Our University is positive about flexible working – you can find out more here
Blended working arrangements may be considered
Please note that we are unable to respond to enquiries, accept CVs or applications from Recruitment Agencies.
Enquiries about the vacancy, shortlisting and interviews:
Name: Dr Alessandro Faroni, Translational Research Manager alessandro.faroni@manchester.ac.uk or Dr Fiona Foster, Translational Research Manager Fiona.foster@manchester.ac.uk
General enquiries:
Email: hrservices@manchester.ac.uk
Technical support:
https://jobseekersupport.jobtrain.co.uk/support/home
This vacancy will close for applications at midnight on the closing date.
Please see the link below for the Further Particulars document which contains the person specification criteria.
Job reference: BMH-018042
Location: Oxford Road, Manchester
Closing date (DD/MM/YYYY): 31/01/2022
Salary: £27,924 to £32,344 per annum (depending on experience)
Employment type: Fixed Term
Faculty/Organisation: Biology, Medicine & Health
Division: -
Hours per week: full time
Contract Duration: Fixed term until 8th November 2024
School / Directorate: Faculty Office - BMH