VRS Ltd - HR Coordinator – Part Time
Job Title:

HR Coordinator – Part Time

Category:

Technical roles

Closing Date:

13/02/2022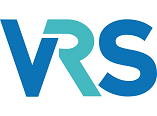 Seeking accomplished HR professionals to join a rapidly expanding scientific organisation in Stirling!
Joining on a permanent basis, with a high level of flexibility in hours (including week to week) up to a maximum of four days per week, our client is a small scientific organisation who specialise in the medical diagnostics and energy storage sectors.
Your responsibilities will include:
Using our clients' core values and putting this into onboarding and everyday experience.
Work alongside Management to deliver departmental key results alongside the day-to-day HR activities.
Assist with all internal and external HR related inquiries or requests.
Assist with the recruitment process by identifying candidates, performing reference checks and issuing employment contracts.
Assist with performance management procedures.
Schedule meetings, interviews, HR events and maintain agendas.
Coordinate training sessions and seminars.
Coordinate the roll out of new initiatives or processes.
Perform orientations and update records of new staff.
Applications are invited from experienced HR professionals with a minimum of 12 months experience. You must be an excellent communicator with the ability to integrate well into a small team.
This role is offered with a high level of flexibility in hours, up to four days per week. If this sounds like the right position for you then apply to VRS today!
Contact Ailsa Watt - awatt@vrsrecruitment.com
Key words: HR, human resources, administration, payroll, recruitment, administration, Stirling, VRS7382AW
Follow VRS Recruitment on LinkedIn to view all our latest vacancies!
Please note that by submitting your application to VRS Ltd your details will be registered with us so that we can contact you about suitable job opportunities now and in future. You may unsubscribe at any time by emailing us directly via our website.