VRS Ltd - Head of Facilities
Job Title:

Head of Facilities

Category:

Technical roles

Closing Date:

13/02/2022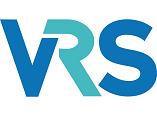 Are you an experienced Facilities Manager, looking to take that next career step? Have you worked in a laboratory environment?
This could be the role for you!
Our client is a leading scientific research organisation based in Cambridgeshire. We are currently recruiting an experienced Facilities Management professional to head their team.
Your duties will include, but are not limited to:
Providing leadership to the Facilities Management Team
Facilities budget management
Full responsibility for all Building Management Systems, Task Systems, PPM Schedules, Quality and Compliance as well as local EHS programmes responsibility
Facilities project management, including being key onsite contact for all construction work and contractors
This position is offered on a full time, permanent basis. You will be directly managing 4 members of staff, as well as balancing the requirements of over 400 others.
Candidates are encouraged to apply who:
Have a minimum of 7 years facilities management experience
Can provide evidence of working to within regulatory guidelines, with scientific regulations being preferred
Are strong communicators
Can effectively prioritise tasks to ensure the most urgent are dealt with promptly
Those who have experience with construction projects are at an advantage, as are those who have worked in a lab environment.
Follow VRS Recruitment on LinkedIn to view all our latest vacancies!
Contact Dan Murphy 0161 504 3891 - dmurphy@vrsrecruitment.com
Please note that by submitting your application to VRS Ltd your details will be registered with us so that we can contact you about suitable job opportunities now and in future. You may unsubscribe at any time by emailing us directly via our website.
Keywords: Facilities, Facility, Manager, Management, Cambridge, Cambridgeshire, Construction, VRS7464DM, Crisis, Support, Project Management, equipment, laboratory, pharmaceutical, contract research organisation, CRO, analytical, manufacturing, stability storage, GMP, good manufacturing practice, GLP, Good Laboratory Practice