VRS Ltd - Principal LC-MS Applications Scientist
Job Title:

Principal LC-MS Applications Scientist

Category:

Technical roles

Closing Date:

27/12/2021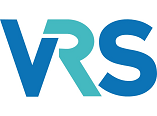 A unique opportunity has arisen for an accomplished LC-MS Scientist to join a successful, global instrument vendor and develop novel LC-MS applications within the food and environmental industry.
Based at the company's HQ you will focus on developing innovative methods for food and environmental analysis from sample preparation through to data analysis/informatics. These applications will form the basis of the company's instrument sales strategy, including marketing material and customer demonstrations and be critical in boosting company performance within their food and environmental customer base.
You will be expected to travel ~10% of your time to build customer relationships and attend scientific meetings.
The ideal candidate will have:
Minimum BSc in Chemistry or related subject
Strong experience in small molecule LC-MS (QQQ) analyses
LC-MS (QQQ) method development experience
GC-MS knowledge would be highly desirable
Knowledge of food and environmental industry regulations/standards
Ideally from a CRO background
Exemplary communication & interpersonal skills
Strong organisational skills
Experience of food and environmental sample analysis is essential.

This is a rare and exciting opportunity for a high caliber scientist with the ambition and innovation to make a major impact within an international market leader. Apply now for further information!

Keywords: mass spectrometry, chromatography, HPLC, LC-MS, LC-MS/MS, GC-MS, QQQ, TOF, QTOF, time of flight, method development, applications, food, pesticide, mycotoxins, food safety, vitamins, tobacco, environmental, water, Manchester, Liverpool, VRS7384EM.

Please note that by submitting your application to VRS Ltd your details will be registered with us so that we can contact you about suitable job opportunities now and in future. You may unsubscribe at any time by emailing us directly via our website.

Contact Eleanor Mason (emason@vrsrecruitment.com) 0161 504 3957