Sygnature Discovery Limited - Senior Computational Chemist – Nottingham or Alderley Park
Job Title:

Senior Computational Chemist – Nottingham or Alderley Park

Category:

Technical roles

Closing Date:

31/12/2022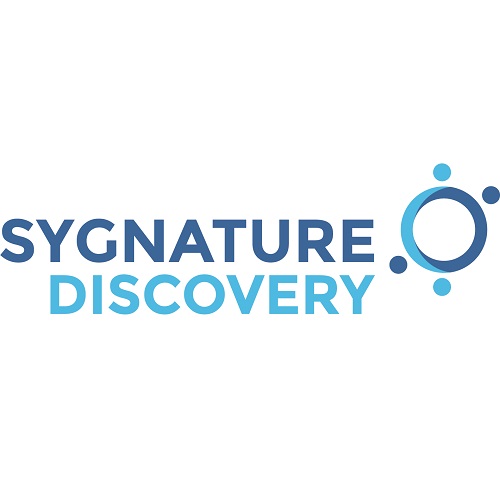 Computational Chemists at Sygnature Discovery are at the forefront of our scientific research, driving projects with the latest scientific software and cloud-based technology, solving challenging problems for our clients. As part of our success and continued expansion, we are looking for innovative and enthusiastic computational chemists to join the organisation at either our Nottingham or Alderley Park locations.
You will be involved in a variety of scientific activities and will have a significant degree of input into any project you work on. As a Computational Chemist you will focus on lead generation and lead optimisation.
Key requirements;
You will have a PhD in computational chemistry or a related discipline.
You will have carried out structure based design – docking and ligand optimisation. Experience of working on fragment based design projects would be an advantage.
You will have experience Ligand based design – SAR analysis of project data sets and calculation of ADME/Tox relevant properties. This would also include core replacement work and focussed library design.
You will have carried our virtual screening – using protein x-ray structures and a variety of a ligand based methods such as shape and fingerprint based technologies.
Protein sequence analysis and homology modelling – experience of multiple sequence alignment and homology modelling experience across numerous protein classes, including GPCRs, would be an advantage.
Familiarity with data pipelining tools and an ability to script in python is preferred.
A drug discovery background gained within a pharmaceutical company or a CRO is preferred.
In return you will receive an excellent training and benefits package, including a highly competitive salary which is reviewed annually, a bonus scheme, a well-regarded pension scheme, and private medical insurance. All our benefits are tailored to enhancing your experience at Sygnature as it is important to us that you share in our success.
We also recognise that the environment you work in is a priority, so we have built a collaborative and supportive culture with plenty of opportunities to grow and succeed, tailored to individual and business needs. This includes an excellent set of bespoke training and development courses to accelerate both your scientific and personal career growth.
Sygnature Discovery is a highly respected, successful and award-winning provider of fully integrated drug discovery research programmes to the global pharmaceutical industry. Founded in 2004 with a workforce of six, we now employee over 400 scientists, mainly operating from our purpose-built facilities in BioCity, Nottingham, but also at Alderley Park, Cheshire. As part of our success and continued expansion, we are looking for innovative and enthusiastic computational chemists to join the organisation.
If you are interested in joining a successful and engaged company that places its people at the heart of its business, please apply through the link including the following;
1) Your CV
2) a covering letter that briefly outlines your suitability for the role and your current notice period (if applicable)
3) confirmation of your status of eligibility to work in the UK (we are able to consider sponsoring potential employees with relevant levels of qualifications and experience under a Tier 2 visa)
4) confirmation of which site you would like to be considered for. We are happy to consider you for both sites if you do not have a preference
Your application will be submitted through our trusted partners, LogicMelon, although only employees of Sygnature Discovery will review your application and personal data.
We will be interviewing on an ongoing basis, so please submit your application as soon as possible. We look forward to hearing from you.
If you have any questions or need further information, please contact the Careers team at careers@sygnaturediscovery.com. Please do not submit your application to this email address.