LiCa Scientific Ltd - Research & Development Scientist - Bristol
Job Title:

Research & Development Scientist - Bristol

Category:

Technical roles

Closing Date:

22/11/2021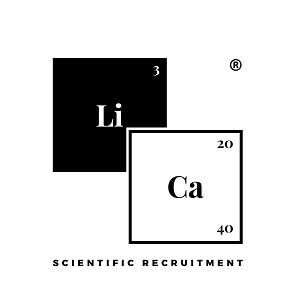 Research & Development Scientist
Bristol
£32,000+
Permanent role
We are working with an exciting bioscience company who are the leading supplier of life science reagents. As part of a global company, the successful candidate will have the opportunity to work on new and different projects within the organisation, collaborating with other sites from all over the world.
Our client is looking for an inventive Research and Development (R&D) Scientist to join their Innovation Chemistry Team in Bristol on a permanent basis.
What you'll do:
Perform synthetic, analytical and chemical biology experiments independently to a high standard.
Research project proposals and deliver recommendations based on scientific and commercial acumen.
Plan the next steps for an assigned project and analyse scientific data, using critical thinking to draw conclusions.
Troubleshoot and solve problems on projects and in daily work.
Communicate and present findings to both the Innovation Chemistry Team and to wider groups on a regular basis.
Keep apprised on current trends in project areas.
Offer recommendations and ideas in project updates and discussions
Drive projects to successful commercial products using a strong business acumen
Ensure smooth running of the laboratory by undertaking additional responsibilities of a complex nature, outside of day-to-day work
Your background:
The ideal candidate will have a PhD in Chemistry and a strong background in Synthetic Organic Chemistry with some knowledge of Chemical Biology. They will be a keen problem solver and passionate about project development, with the drive and ambition to increase their knowledge within industry.
A post-doc and/or relevant experience within synthetic chemistry is preferred for this role. Our client is looking for someone who is innovative, so experience within a range of industries is an advantage.
Benefits:
The company offers a multitude of benefits including a relocation package (if applicable) and flexible working hours. They have a competitive pension scheme as well as a share scheme and post-probation they also offer medical and dental.
To apply, click the link: https://www.licasci.com/jobs/research-and-development-scientist-1
On this occasion, LiCa Scientific is acting as an employment agency.