LiCa Scientific Ltd - Solid State Scientist - Cramlington
Job Title:

Solid State Scientist - Cramlington

Category:

Technical roles

Closing Date:

22/11/2021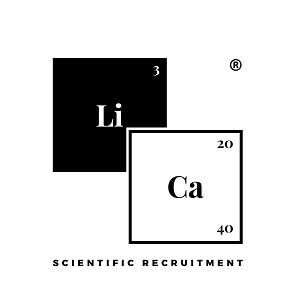 Solid State Scientist
Dudley, Cramlington
Permanent role
Competitive salary
We are currently working with a global CDMO who provide API development, scale up and contract manufacturing services to the scientific community.
Our client is looking for a Material Scientist/Chemist to join their quality team in Cramlington. The successful candidate will apply solid state techniques to help understand materials behaviour for selection and development and perform physical form screening for the production of small molecules and APIs.
What youll do:
Perform salt and polymorphism screening investigations, complete crystallisation development and report your findings
Characterise samples by solid state techniques including, but not limited to: X-ray Powder Diffraction (XRPD), Differential Scanning Calorimetry (DSC), Thermogravimetric Analysis (TGA), Dynamic Vapour Sorption (DVS), microscopy and Nuclear Magnetic Resonance (NMR)
Perform cGMP reviews and analytical approval of materials, and ensure calibration and maintenance of analytical equipment meets cGMP and operational requirements
Develop, evaluate, and prepare analytical methods, monographs, protocols and standard operating procedures (SOPs)
Ensure and support cGMP and GLP compliance
Support scientists in solid state matters and carry out training of less experienced scientists
Liaise with manufacturing, technical, and operational quality personnel on relevant aspects of compliance and analytical atypicality
Perform technical transfers between internal and external customers
Support method validation programs and auditing of laboratory areas.
Your background:
This role requires at least a bachelors degree (or equivalent) in Chemistry or Material Science of Organic substances or related discipline. The ideal candidate will have a good level of practical experience in salt and polymorphism screening investigations, crystallisation development, and selection of API candidates. They will be a good communicator, have good attention to detail, and work well both as part of a team and independently.
Practical experience of solid-state characterisation and working within a cGMP environment is advantageous to this role.
To apply click the link: https://www.licasci.com/jobs/solid-state-scientist
On this occasion, LiCa Scientific is acting as an employment agency