LiCa Scientific Ltd - Quality Control Team Leader - Manchester
Job Title:

Quality Control Team Leader - Manchester

Category:

Technical roles

Closing Date:

22/11/2021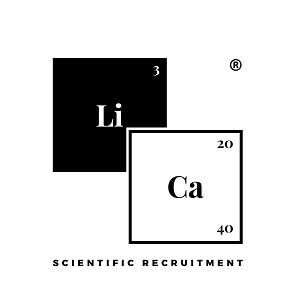 Quality Control Team Leader
Manchester
Competitive Salary + Package
Permanent
We are currently working with a client in Manchester as they are looking for a Quality Control Team Leader. The company is a Global company with more than 30 years' experience in Process R&D and are leaders in the field of complex chemistry and scale-up.
The QC Team Leader is to undertake analytical projects and support a team of QC Chemists working on these projects whilst taking direction and working together with the QC Manager to produce results of the required quality for the R&D and production departments. This is very exciting opportunity for those motivated by being in a leadership position and have the desire to work with their team collaboratively. The successful candidate will be in a position to train the QC Chemists to the appropriate standards of analytical techniques and also help to troubleshoot any technical issues which may arise.
Analysis of projects will mainly be carried out using the laboratory techniques: NMR, HPLC and GC.
Main Responsibilities:
To perform and help other QC staff perform qualitative and quantitative chemical analysis. This will include material sampling, QC analysis, method development analysis and analysis in support of R&D chemists and production.
Aid the running of the QC lab to ensure analysis is carried out to a high standard.
To support the QC Manager
To support the QC Manager with all Quality Control operations of CGAM Ltd.
To present analytical results, both written and verbal to work colleagues and required Clients.
To aid the running of the QC laboratory to ensure that all in-process, raw material and finished products analysis is carried out to a high level of accuracy and efficiency.
Perform all analytical duties in a competent manner.
To ensure that analytical methods and protocols are rigorously followed.
To communicate effectively to colleagues at all levels within the company structure
To utilise all resources available to them to improve their knowledge of current analysis techniques used in the department and any new technology that could be of interest.
Work with QC personnel to ensure effective communication of methods, specifications, results, and related information.
You will be responsible for the QC Chemists in the interest of safety, quality, environment, and hygiene processes.
Aid in the training of other members of the QC department.
To ensure that all Quality parameters set by the CGAM Ltd Quality Management System and by Clients are fully met.
Your Background:
You will be qualified to at least BSc level, but preferably MSc/PhD level in a Chemistry related vocation.
You will ideally have relevant experience in a similar role.
Good communication skills, flexibility, and ability to get on with others and be a team player are a must in this position.
You must be able to commute to the lab base reliably, work extended hours on occasions when required and have the flexibility to travel on business if required.
Proficiency in MS Office, chemical structure drawing and literature searching tools such as Chemdraw, ACD Labs and Reaxys.
To apply click the link: https://www.licasci.com/jobs/quality-control-team-leader
On this occasion, LiCa Scientific is acting as an employment agency.