Bionow - Marketing Coordinator (within the Life Sciences Sector)
Job Title:

Marketing Coordinator (within the Life Sciences Sector)

Category:

Non-technical roles

Closing Date:

29/10/2021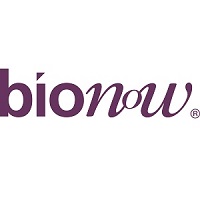 Home based covering North of England & North Wales
Part time & flexible hours (to be agreed)
£22 - 27k (dependent on experience) plus excellent benefits
This is a unique opportunity for a marketing professional to join a focused, highly motivated team which supports the growth of the UK's Northern Life Science sector. Bionow is an award-winning membership organisation at the heart of the life sciences sector in the North of England. A not-for-profit membership organisation, Bionow supports the life sciences sector across the North of England. Bionow does this by bringing people together at our exciting conferences and events across the North, being an advocate for the North, and providing comprehensive procurement member benefits that strengthen the competitiveness of the North's innovative life science sector. With a passion for life sciences, our mission is to provide the tools and support for our Members to become amongst the most competitive in the industry. Bionow currently has more than 300 Members and delivers more than 20 exciting events per annum often organised in parallel. For more information visit
www.bionow.co.uk
The Bionow Marketing Coordinator is an important new role within the Bionow team as we continue to expand and grow our services and develop our marketing activities both for Bionow and our partners. The position will be responsible for coordinating all Bionow marketing activities delivering the strategic marketing, website and social media activities for Bionow.
Full details of job duties, knowledge and skills required are contained within the accompanying
Job Description
. Candidates will be experienced in digital and traditional marketing approaches and looking to take their career forward to the next level. Bionow offers a comprehensive range of benefits (some after qualifying period) including pension, bonus, holiday purchase scheme and private healthcare scheme. We are a small friendly team committed to a happy workplace environment; prioritising employee wellbeing, offering flexible working hours, fun socials, and team-building activities. Interested applicants should send a CV and covering letter quoting current salary and references to
geoff.davison@bionow.co.uk
. If you require more information on the role, please also contact Geoff Davison.