LiCa Scientific Ltd - Study Director - Derby - Permanent
Job Title:

Study Director - Derby - Permanent

Category:

Technical roles

Closing Date:

01/11/2021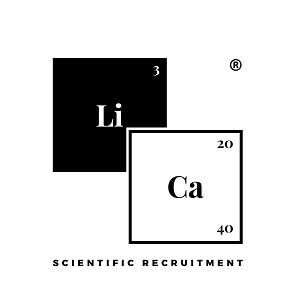 Study Director
Permanent
Based in Derby
Salary Dependent on Experience
We are currently working with a pesticide residue analysis lab based in Derby which covers a range of services on behalf of agrochemical companies. They are looking for a Study Director who will oversee the overall conduct of GLP studies, manage clients, and ensure health and safety standards are met.
What you'll do:
As the single point of study control, the Study Director has responsibility for the overall conduct of the study and for its final report. These responsibilities are detailed, but not limited to, the following:
Approval of the study plan and any amendments that may be made.
Distribution of the study plan, and any amendments, in a timely manner and ensuring that the procedures specified are followed through.
Ensure that the study plan, and the final report, for a multi-site study identify and define the role of any Principal Investigator(s) and any test facilities and test sites involved in the conduct of the study
Document and record all raw data, and after the study is completed, archive the data appropriately.
Ensure that computerised systems used in a study have been validated
Ensuring that work is carried out to a consistently high standard in accordance with the Principles of Good Laboratory Practice, Study Protocols, Standard Operating Procedures, and appropriate study guidelines
Liaise with sponsors and study personnel, and assist in audits from both Official Registered Bodies and Sponsor Compliance Auditors
You may also be required to assist in the provision of training of new personnel when relevant to your role.
Your Background:
The ideal candidate will hold a BSc or equivalent in a chemistry related subject and have knowledge of the technical aspects related to pesticide residue analysis, the principles of GLP and regulatory affairs in relation to the registration of agrochemicals.
You will have some experience of Study Management, and preferably previous experience within a Study Director role.
The job holder will be comfortable working in all areas of the business and have a flexible approach to working. Personal skills include working well as a team, showing initiative when working individually, being customer focussed and having an analytical approach to problem solving.
To apply click the link: https://www.licasci.com/jobs/study-director-2
On this occasion LiCa Scientific are acting as an Employment Agency.