Reading Scientific Services Ltd - RSSL Chromatography Scientist
Job Title:

RSSL Chromatography Scientist

Category:

Technical roles

Closing Date:

29/11/2021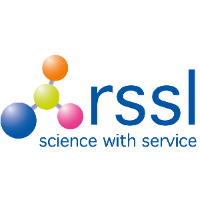 To apply for this role, click here.
In RSSL we are customer focused, science led and results driven. The RSSL Pharmaceutical Development laboratory performs a wide range of analytical analyses for a variety of pharmaceutical and healthcare companies and supports Mondelez research and innovation.
The role of Chromatography Scientist is to be responsible for performing a range of routine and investigative analyses ensuring that projects are completed effectively and meet the customer's contractual agreements. Perform chemical analysis and report work in accordance with the quality standards. This role focuses on the analysis of Pharmaceutical products using techniques such as HPLC, Dissolution & Karl Fisher. Supervise and train junior members of the team as required. Occasional client contact and administrative support for laboratory management.
Technical
Provide high quality customer service at all times by ensuring effective organisation of assigned workload, integrity of analytical data generated and timely/accurate provision of results. Perform a range of routine analysis using HPLC, Dissolution, Karl Fisher, UV spectrometer, pH with minimal supervision of a senior member of staff. Perform method validation following protocols. Perform basic maintenance and troubleshooting of lab equipment. Perform transcription checking for factual data (e.g. reagents) and review non GMP projects on LIMS Be proficient in the use of generic and specific software packages required for the role: Laboratory's LIMS system, Q-Pulse, etc… Provide training in routine activities and methods. Take responsibility as required for elements of specific projects and/or specific areas of general laboratory/sample administration.
Will be expected to work in different laboratories if the demand is required.

Communication & Influence
Work as part of an efficient analytical team
Participate in the preparation of client quotes
Deliver internal presentations across groups

QEHS
Work to the highest standards of safety and quality by ensuring that appropriate COSHHs, risk assessments and SOPs are are understood and followed
To complete assigned quanlity actions on a timely manner
Assist with the documentation of SOPs for simple equipment and tests and generation of Risk Assesments and COSHH
To maintain a clean, tidy and safe working environment.
To understand and work to the requirements of GMP and UKAS.
Ensure training records are accurate.

Leadership and supervision
Supervise and train a junior member of the team as required.
Meticulous attention to detail and an ability to follow written instructions.
Good written and verbal communication skills
Self motivated, enthusiastic and quick to learn
Able to organise own work to maximise output
Well organized and capable of working on multiple activities concurrently.
Computer literate in standard MS office applications
Flexible and adaptable to meet customer/business requirements.
More about this role
What you need to know about this position:
Education / Certifications:

Educated to Degree in a relevant scientific discipline or equivalent relevant experience in a laboratory.

Job specific requirements:

Good understanding of basic/specific lab equipment( specify equipment )

Work schedule: Full time