Reading Scientific Services Ltd - RSSL Head of Commercial - Pharmaceutical
Job Title:

RSSL Head of Commercial - Pharmaceutical

Category:

Non-technical roles

Closing Date:

26/11/2021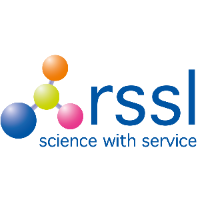 To apply for this role, click here.
Reading Scientific Services Ltd (RSSL) is a cutting-edge Contract Research Organisation (CRO), providing research, analysis and consultancy to the food and pharmaceutical sectors. Whether we are creating new products, validating medicines or solving investigations, we take pride in being a leader in our field, serving clients from across 60 countries.

In 2021, we've been recognised as Employer of the Year and Business of the Year at the Thames Valley Business Awards, and in past years have achieved OBN's Best CRO and Women in Business Enlightened Employer.
Enriched by our parent company Mondelēz International, our diverse team includes 22 nationalities from 300 members, creating a family feel as we strive towards our mission of science enhancing lives.
This is an excellent leadership opportunity with RSSL, an award winning CRO during an exciting growth phase for the organisation.
The successful candidate will lead a commercially focused team to ensure sustainable growth by securing contracts for scientific solutions on behalf of key clients.
How you will contribute
You will identify markets for high-value sales opportunities and develop new customer strategies from sourcing potential clients to closing sales opportunities. In addition, you will lead and develop a sales and account manager team not only keep the current client base but to grow sales by selling more to current clients and winning new clients. You will inspire your team to excellence by providing them with the appropriate tools and differentiating marketing techniques and to close sales opportunities, sharing your knowledge of market and sales techniques to them and to technical teams in laboratories. To succeed in the role, you must understand the external market today and in the future with an eye on regulatory and industry specific requirements; manage the budget and pricing plan; and take an active part in professional industry bodies and use differentiating marketing techniques to grow the profile of RSSL.
What you will bring
A desire to drive your future and accelerate your career and the following experience and knowledge:
Sales with a scientific background and formal education in a related area
Interpersonal and communication skills with technical credibility to develop excellent working relationships with clients and internal teams
Managing vision and purpose to meet growth plans
Working on a team and strong management capabilities
Deciphering true market conditions and forecasting sales growth
Working on several projects at the same time
Interpreting industry requirements and translating them into business opportunities and new service offerings
Representing your organization at networking and industry events
Inspire the Pharma Sales Account Managers to deliver excellence
Initiate and negotiate major strategic proposals and implementation; develop promotional plans with the Pillar leads and enable the marketing team to deliver these plans and prioritise initiatives to keep within Marketing Budget
Develop implementation plans in conjunction with the Labs incorporating Innovation Funnel, Capex and marketing demands
Identify client needs and translate them into profitable business for RSSL, creating benefits and additional value for clients as well as growing market share
Understand market needs and trends of customers in the Pharmaceutical sector to identify new opportunities for revenue growth as well as growth forecasting of the sector
Take an active part in professional industry bodies that develop policy/regulation to further enforce RSSL's position as the experts and influencers for pharma clients and represent RSSL through delivering papers/presentations at relevant seminars, symposia and industry events

Travel requirements:
Domestic and limited International travel is required (20%) and a clean UK driving licence.
Work schedule:
Full time position based in Reading, Berkshire UK.

This is an exciting and unique opportunity to autonomously define and drive the growth strategy for RSSL globally. If you have a proven track record of leading a function, driving change and consistently delivering growth to businesses within the Pharmaceutical sector, then please apply for an initial conversation about the role.