Reading Scientific Services Ltd - RSSL Pharmaceutical Analyst - Mass Spectroscopy
Job Title:

RSSL Pharmaceutical Analyst - Mass Spectroscopy

Category:

Technical roles

Closing Date:

27/11/2021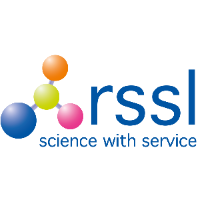 To apply for this role, click here.
Reading Scientific Services Ltd (RSSL) is a cutting-edge Contract Research Organisation (CRO), providing research, analysis and consultancy to the food and pharmaceutical sectors. Whether we are creating new products, validating medicines or solving investigations, we take pride in being a leader in our field, serving clients from across 60 countries.
In 2021, we've been recognised as Employer of the Year and Business of the Year at the Thames Valley Business Awards, and in past years have achieved OBN's Best CRO and Women in Business Enlightened Employer.
Enriched by our parent company Mondelēz International, our diverse team includes 23 nationalities from 300 members, creating a family feel as we strive towards our mission of "Science Enhancing Lives".
We're expanding
Continued success means the RSSL Pharmaceutical Chemistry is continuing to grow, and as part of this evolution we've opened up a wide variety of scientist roles in our Chromatography team, including this one!
About the team
The Chromatography team is a tight-knit group of experts responsible who heavily utilise mass spectroscopy for pharmaceutical testing, primarily coupled with liquid and gas chromatography techniques..
By utilising mass spec, we perform routine and investigative analysis of pharmaceutical raw materials, extractables and leachables testing, nitrosamine testing as well as validation, verification and method transfer on behalf of our clients.
Joining this team will allow you to do truly vital work analysing medicines so they can reach patients that need them. You'll have opportunity to gain new technical and leadership skills as the laboratory continues going from strength to strength.
Purpose of the role
A Pharmaceutical Analyst executes hands-on mass spectroscopy analyses using LC-MS and GC-MS.
You'll ensure routine and complex pharmaceutical projects are performed promptly and to GMP standards, performing practical bench-work and transcription checking for routine analyses of pharmaceutical raw materials using MS techniques in accordance with pharmacopoeia or client methods. As required you'll work with clients to provide technical input into project discussions.
Responsibilities
Perform routine analysis using mass spectroscopy
Provide technical direction to the business.
Supervise staff in routine activities and methods.
Ensure effective organisation, integrity of analytical data and provision of results.
Perform transcription checking and provide interpretation of results for routine testing.

What you will bring
Essential
Experience of using mass spectroscopy techniques in any setting (eg in academia or as a technician).
Chemistry (or related) degree or equivalent laboratory experience.
Communication skills to develop good working relationships with internal and external clients.
English fluency.

Preferred
Pharmaceutical industry knowledge.
Knowledge of GMP systems.