Evotec (UK) Ltd - Project Manager/Principal Software Engineer - Information Systems (LIMS)
Job Title:

Project Manager/Principal Software Engineer - Information Systems (LIMS)

Category:

Technical roles

Closing Date:

30/11/2021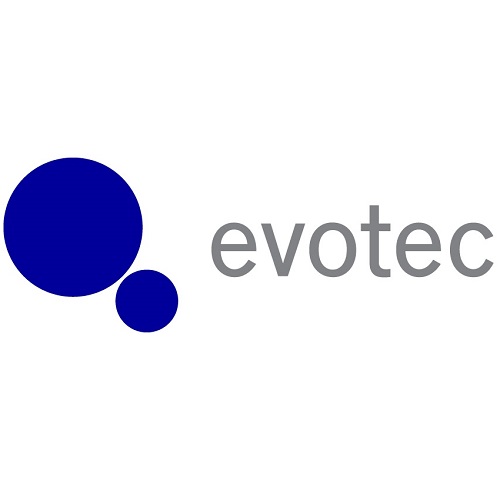 As a result of year-on-year success within the company and continued business growth, exciting opportunities have arisen to be a part of our senior leaders to supporting our team of highly skilled information systems and laboratory information management software teams. As our Project Manager/Principal Software Engineer you will be based at our Alderley Park site and will be responsible for:
Role and Responsibilities as Project Manager/Principal Software Engineer
Working at the heart of our company information systems with highly skilled and agile software engineers. You will be a key part of developing and maintaining our in-house LIMS system – through effective team engagement, great communication with the science user base, skilled bug fixing on legacy systems and developing new applications software.
We are focussed on delivery, innovation and good customer experience and are key to the timely delivery of accurate data that is crucial to the portfolio of our clients, who are most often in the Pharma industry, and are striving to improve patient's lives.
This role offers the flexibility of being able to work from home, with only occasional visits to the site required.

Skills & Competencies (essential)
Continue to develop the future IS strategy of the business, and to set IS priorities for development work.
Review new practices, technologies, and innovations with respect to their potential to improve business processes.
Provide effective Team Leadership, develop, and motivate the team of Software Engineers.
Provided effective staff training, development and mentoring to direct reports and others in the group.
Ensuring effective design and timely delivery of software, with effective maintenance of existing systems and to contribute to the development of new applications to support experimental and predictive science.
Manage programme projects that are the direct responsibility of team and to assist Head of IS in overall project prioritisation.
Maintain positive relationships and ensure regular and effective communication with stakeholders, for both long-term new project developments and short-term bug fixes. Deliver on agreements or provide exception reporting to the requester and other stakeholders and ensure frequent updates as to progress.
Education, Qualifications and Experience
Leadership experience (+ 3 years).
Experienced in supporting software applications, good team management skills and the ability to interact constructively with scientific staff and key stakeholders.
Demonstrable experience of Systems design and software development, wishes to write excellent software, has a willingness to help people and a desire to develop others.
Ability to define and interpret user requirements and follow this up by translating them into system design, testing and subsequent delivery.
Degree or similar in computer sciences, bioinformatics, or software engineering.
Experienced in line management within a technical environment with excellent organisational and leadership skills, attention to detail in key to our role.
Ability to plan and estimate development tasks.
Strong Project Management and analytical skills.
Excellent written and verbal communication skills.
Agile; able to work with conflicting priorities and respond positively to changing demands.
Desirable
Working familiarity of Object Orientated programming language environments (e.g., Java, C#).
Linux, Oracle, SQL, Python, MS Excel, .NET/.NET Core.
Additional Benefits
We offer a competitive salary and benefits package
10% non-contributory Pension on completion of your 3-month probationary period
25 days holiday plus bank holidays and additional length of service days awarded on the anniversary, up to a maximum of 30 days
Private health insurance with BUPA for the employee and their partner/family under the company scheme
Wellbeing support 24/7 and counselling services
Permanent health insurance providing 75% of base salary after the qualifying period
Eligibility to participate in the Company Bonus Scheme. This is a discretionary benefit.
Career progression within the company, we have an excellent training and support and continuing professional development opportunities
Cycle to work scheme
Refer a friend scheme, team and annual events, recognition awards and many more!
Onsite Facilities
Company pays for secure onsite parking
Restaurant, café, and a gastro pub
Gym and workout studio, running, walking, and cycling routes
Good public transport links with the shuttle bus service

Role: Project Manager/Principal Software Engineer – Information Systems, Permanent
Direct Report: Head of Project Management & IS
Hours: Full time, 37.5 hours per week
Salary: Competitive salary and benefits package plus annual bonuses
Location: Alderley Park, Macclesfield, SK10 4TG.

Our Company

Cyprotex is part of the Evotec Group, a Global leader in research. With state-of-the-art facilities and technical expertise, we provide innovative and bespoke assays tailored to each of their client's needs. Cyprotex specialises in in vitro and in silico ADME-Tox services. This includes in vitro ADME screening to support discovery projects, regulatory in vitro ADME and DDI studies during preclinical and clinical development, specialist mechanistic in vitro human and animal toxicity models (e.g., 3D models and MEA electrophysiology) and PBPK/QSAR modelling expertise. As well as supporting clients directly, we have a strong focus on R&D.

Our Alderley Park site is set in the heart of Cheshire surrounded by stunning 400-acre estate, open green spaces, sweeping viewpoints, all within easy reach of Merseyside and Greater Manchester, Staffordshire, and Shropshire. Easy access to public transport.
Interested?
Apply NOW – please upload your up-to-date CV and covering letter to Workday. You will find the link via our website careers.
If you have any questions, please contact Sarah Lomas, Recruiter on 07706 353703 or email s.lomas@cyprotex.com. to view our current vacancies and more for information about company visit our website at Careers - Cyprotex.
Evotec is proud to be an equal opportunities employer, welcoming individuals regardless of age, gender, sexual orientation, marital status, race, age, nationality, religious denomination, or disability. We match our role based on your suitability and experience.
Candidates must have the right to work in the UK. All roles will be subject to a security screening check. Due to the high volume of applications, we may close this vacancy at any time once we find our perfect match.
Direct applications only – No agencies please.
#cyprotexjob #evotecjobs #teamleader #bioinformatics #softwareengineering #LIMS #cheshirejobs #macclesfieldjobs #laboratoryinformationmanagementsoftware #softwareengineeringjobs #itjobs #informatics #projectmanager #principalsoftwareeengineer