Evotec (UK) Ltd - Senior Scientist - in vivo Pharmacology
Job Title:

Senior Scientist - in vivo Pharmacology

Category:

Technical roles

Closing Date:

31/10/2021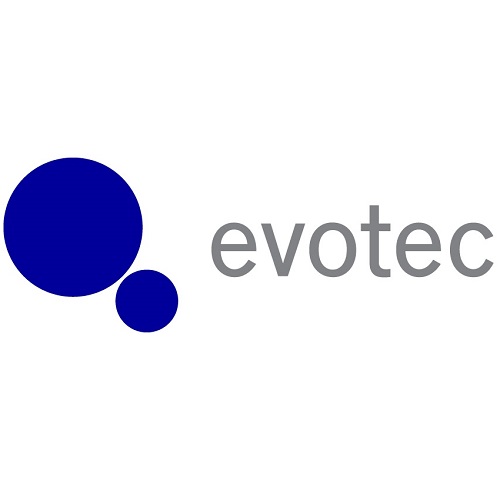 Join us on the Evotec R&D Autobahn to cures – where Research never stops!
Are you an experienced Senior Scientist or ready to move to a project lead scientist role with 5 years or more experience within in vivo pharmacology? Do you want to influence the way new drugs are discovered? If so, then this could be the opportunity for you!

Role: Senior Scientist, in vivo pharmacology, permanent
Direct report: to Principal Scientist
Hours: Full time, 40 hours per week
Salary: Competitive salary and benefits package plus annual bonuses
Location: Alderley Park, Macclesfield, SK10 4TG.

Our Company
Evotec is a leader in the discovery and development of novel therapeutics of all modalities with operational sites in Europe (Germany, Italy, Austria and France) as well as the US. Evotec Alderley Park provides bespoke discovery and development services of new therapies and vaccines to treat and prevent serious and life-threatening infections arising from bacteria, fungi and viruses. In addition, our in vivo pharmacology team is expanding to support DMPK and PD studies in a range of disease areas.
Our Alderley Park site is set in the heart of Cheshire surrounded by stunning 400-acre estate, open green spaces, sweeping viewpoints, all within easy reach of Merseyside and Greater Manchester, Staffordshire, and Shropshire and with easy access to public transport.
As part of continued business growth, an exciting opportunity has arisen to join our dynamic, high performing and friendly team of highly skilled scientists in the in vivo pharmacology department.
Role and Responsibilities
As a senior scientist within the Evotec Infectious Diseases department you will be an integral part of the senior team in supporting the growth of Integrated Drug Discovery for this and other therapeutic areas within our dynamic, high performing and friendly team. Participate in the design and delivery of pre-clinical studies in the infectious disease and DMPK areas. You will also have project team responsibilities, potentially interacting with a range of clients around the world.
Responsibilities will include, but are not limited to:
Delivery of client and internal projects through planning, execution, and reporting phases with a strong emphasis on customer service.
Be an active partner with Discovery teams to enable the identification and optimization of drug candidates through delivery of thoughtful in vivo approaches to impact programme decisions.
Quality control of data, preparation of formal reports for clients, and presentation of data at conferences and to customers.
In vivo model delivery, refinement, development, and validation.
Skills & Competencies
Enthusiastic and flexible team player with a positive 'go the extra mile' outlook.
Ability to work with a closely interacting team to deliver to tight timelines.
Demonstrated ability to deliver in vivo studies to challenging deadlines.
Demonstrated ability to work on multiple fast-moving studies and projects.
Excellent interpersonal and communication skills, including remote interactions, as well as good organizational and time management abilities.
Comfortable with external interactions with clients and prospective clients.
High attention to detail, excellent standards of data capture and analysis as well as impactful? written and oral presentation skills.
Flexible approach, with ability to implement new ideas and technologies.
Able to work effectively in a fast-moving environment.
Education and Experience
PhD (or higher/equivalent) in a life sciences discipline with relevant focus OR equivalent relevant industrial or academic experience is expected, experience of working in a CRO environment would be advantageous.
Experienced in vivo scientist with current UK Home Office Personal Licence
Proven project delivery skills, familiarity with small molecule drug discovery and development is expected, additional experience with peptide and biologic drugs would be advantageous.
Ideally direct experience of working with in vivo models of bacterial, fungal or viral diseases
Additional Benefits
We offer a competitive salary and benefits package
10% non-contributory Pension on completion of your 3-month probationary period
25 days holiday plus bank holidays and additional length of service days awarded on the anniversary, up to a maximum of 30 days
Private health insurance with BUPA for the employee and their partner/family under the company scheme
Wellbeing support 27/4 and counselling services
Permanent health insurance providing 75% of base salary after the qualifying period
Eligibility to participate in the Company Bonus Scheme. This is a discretionary benefit.
Career progression within the company; we have an excellent training and support and continuing professional development opportunities
Cycle to work scheme
Refer a friend scheme, team and annual events, recognition awards and many more!
Onsite Facilities
Company pays for secure onsite parking
Restaurant, café and gastro pub
Gym and workout studio, running, walking, and cycling routes
Good public transport links with the shuttle bus service
Interested?
Apply NOW – please upload your up-to-date CV and covering letter to Workday.
If you have any questions, please contact Sarah Lomas, Recruiter on 07706 353703 or email s.lomas@cyprotex.com. To view our current vacancies and more for information about company visit our website at Career - Evotec or Careers - Cyprotex.
Evotec is proud to be an equal opportunities employer, welcoming individuals regardless of age, gender, sexual orientation, marital status, race, age, nationality, religious denomination, or disability. We match our role based on your suitability and experience.
Candidates must have the right to work in the UK. We will consider European applications with the right skills and experience.
All roles will be subject to a security screening check.
Due to the high volume of applications, we may close this vacancy at any time once we find our perfect match.
#cyprotexjobs #evotecjobs #cheshirejobs #vivopharmacologyjobs #invivojobs #Scientificjobs #seniorscientist #Scientistrinvivopharmacology