Evotec (UK) Ltd - Scientist - Permeability and Transporters
Job Title:

Scientist - Permeability and Transporters

Category:

Technical roles

Closing Date:

31/10/2021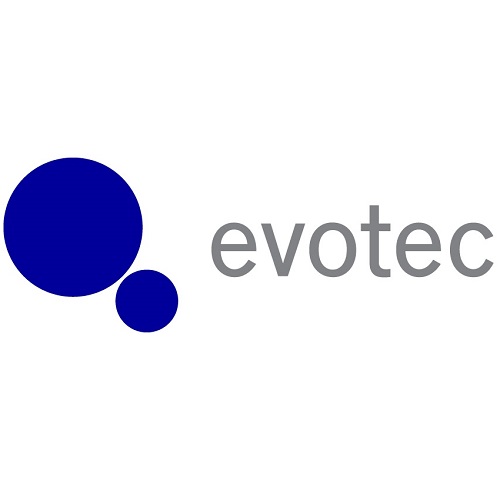 Direct Report: to Senior Scientist/Associate Principal Scientist or Team Leader, Permeability and Transporters
Hours: Full time, 37.5 hours per week
Salary: Competitive salary and benefits package plus annual bonuses
Location: Alderley Park, Macclesfield, SK10 4TG

Our Company
Cyprotex, part of the Evotec Group Global leader in research. With state-of-the-art facilities and technical expertise, we provide innovative and bespoke assurance tailored to each of their client's needs. Cyprotex specialises in in vitro and in silico ADME-Tox services. This includes in vitro ADME screening to support discovery projects, regulatory in vitro ADME and DDI studies during preclinical and clinical development, specialist mechanistic in vitro human and animal toxicity models (e.g. 3D models and MEA electrophysiology) and PBPK/QSAR modelling expertise. As well as supporting clients directly, we have a strong focus on R&D.
Our Alderley Park site is set in the heart of Cheshire surrounded by stunning 400-acre estate, open green spaces, sweeping viewpoints, all within easy reach of Merseyside and Greater Manchester, Staffordshire, and Shropshire. Easy access to public transport.
As a result of year-on-year success within the company and continued business growth, exciting opportunities have arisen to join our team of highly skilled scientists at our Permeability and Transporters laboratories. As our Scientist you will be responsible for:
Role and Responsibilities
As our Scientist you will be working within our growing Permeability and Transporter team dedicated to delivering high quality in vitro permeability screening (in MDCK-MDR1 or Caco-2 polarised cell monolayers) and drug transporter profiling (substrate and inhibition assessment) data and scientific interpretation to clients in order to assist them in understanding the absorption and drug-drug interaction properties of their molecule, towards driving its preclinical and clinical development. Indeed, the findings of the in vitro transporter profiling studies you perform at the bench link to patient safety at the bedside and are often included in the patient leaflet (drug label) for a new medicine in the drug interactions section.
Scientists work closely with more experienced laboratory colleagues (Senior Scientists) on all aspects of permeability screening or transporter profiling studies from the routine cell culture of transfected cell test systems and conduct of experiments, through to data processing, interpretation, reporting and taking accountability for the overall quality of the reported output. Scientists report to either Senior Scientists, Associate Principal Scientists or a Team Leader (Principal Scientist).
Support high and low throughput permeability screening and uptake/efflux transporter profiling assays for commercial as well as research and development activities.
Responsible for planning and conducting both routine and bespoke ADME assays, and processing data to a high quality, within specified time frames to tight deadlines.
To assist with assay development projects, proactively looking to improve performance and efficiency of team.
Assist in data interpretation.
Help support and train junior Associate Scientists within the team.
To monitor and maintain stock consumables where required and be responsible for the validation and routine maintenance of laboratory equipment.
Perform cell culture using aseptic techniques.
To follow safety regulations and quality control procedures.
Skills & Competencies (essential)
Minimum of a degree in an ADME/DMPK related science with minimum of 2 years' experience working within a laboratory environment, or a PhD. (with relevant lab experience in life science/biochemical assays), preferably with direct experience in permeability and/or transporter assays such as Caco-2/MDCK-MDR1 and/or cell/vesicle-based transporter uptake studies via radiometric or LC-MS/MS endpoints.
Strong knowledge of general laboratory processes is essential and experience in cell culture techniques is desirable.
Experience of working with automated liquid handling systems such as Tecan EVO platform would be advantageous.
Highly self-motivated and personable.
Able to communicate effectively within a team environment.
Able to organise daily tasks, to work under pressure and to meet tight deadlines.
Possess excellent attention to detail, performing work to an exceptionally high standard, and within company and statutory safety regulations.
Able to use initiative to solve problems and troubleshoot.
Comfortable with adapting to changing work priorities.
Should be computer literate with previous experience using Microsoft Office.
Development Opportunities
To gain a sound understanding of the theory behind cell-based permeability and transporter assays including assay set up and validation
To gain a knowledge and understanding of high and low throughput assay processes and DMPK and ADMET in early drug discovery and development.
To work in a highly motivated, dynamic commercial environment.
Additional Benefits
We offer a competitive salary and benefits package
10% non-contributory Pension on completion of your 3-month probationary period
25 days holiday plus bank holidays and additional length of service days awarded on the anniversary, up to a maximum of 30 days
Private health insurance with BUPA for the employee and their partner/family under the company scheme
Wellbeing support 27/4 and counselling services
Permanent health insurance providing 75% of base salary after the qualifying period
Eligibility to participate in the Company Bonus Scheme. This is a discretionary benefit.
Career progression within the company, we have an excellent training and support and continuing professional development opportunities
Cycle to work scheme
Refer a friend scheme, team and annual events, recognition awards and many more!
Onsite Facilities
Company pays for secure onsite parking
Restaurant, café and a gastro pub
Gym and workout studio, running, walking, and cycling routes
Good public transport links with the shuttle bus service
Interested?
Apply NOW – please upload your up-to-date CV and covering letter to Workday. Click the link to our website, careers page.
If you have any questions, please contact Sarah Lomas, Recruiter on 07706 353703 or email s.lomas@cyprotex.com. to view our current vacancies and more for information about company visit our website at Career - Evotec or Careers - Cyprotex.
Evotec is proud to be an equal opportunities employer, welcoming individuals regardless of age, gender, sexual orientation, marital status, race, age, nationality, religious denomination, or disability. We match our role based on your suitability and experience.
Candidates must have the right to work in the UK. We will consider European applications with the right skills and experience.
All roles will be subject to a security screening check.
Due to the high volume of applications, we may close this vacancy at any time once we find our perfect match.
#cyprotexjobs #scientist #pharmaceuticaljobs #cheshirejobs #macclesfieldjobs #biochemical #cell-basedassay #laboratory #ADME #DMPK