Evotec (UK) Ltd - Analytical Scientist – Metabolite Identification
Job Title:

Analytical Scientist – Metabolite Identification

Category:

Technical roles

Closing Date:

31/10/2021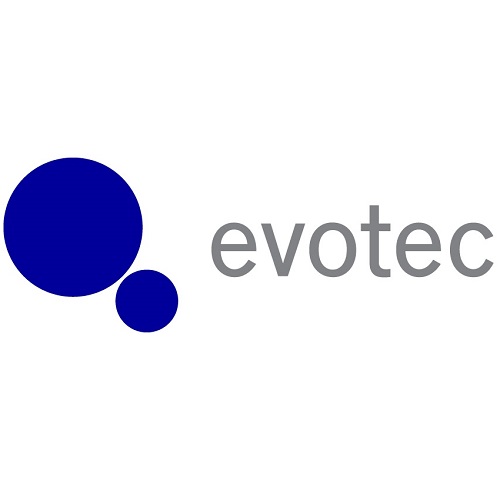 Are you an analytical or ADME scientist with 2 years plus experience within an analytical setting or the pharmaceutical industry or a chemist wanting to change the way the world discovers new drugs? If so, then this could be the opportunity for you!

Role: Analytical Scientist - Metabolite Identification, Permanent
Direct Report: Principal Scientist
Hours: Full time, 37.5 hours per week
Salary: Competitive salary and benefits package plus annual bonuses
Location: Alderley Park, Macclesfield, SK10 4TG.

Our company
Cyprotex, part of the Evotec Group Global leader in research. With state-of-the-art facilities and technical expertise, we provide innovative and bespoke assurance tailored to each of their client's needs. Cyprotex specialises in in vitro and in silico ADME-Tox services. This includes in vitro ADME screening to support discovery projects, regulatory in vitro ADME and DDI studies during preclinical and clinical development, specialist mechanistic in vitro human and animal toxicity models (e.g. 3D models and MEA electrophysiology) and PBPK/QSAR modelling expertise. As well as supporting clients directly, we have a strong focus on R&D.
Our Alderley Park site is set in the heart of Cheshire surrounded by stunning 400-acre estate, open green spaces, sweeping viewpoints, all within easy reach of Merseyside and Greater Manchester, Staffordshire, and Shropshire. Easy access to public transport.
As a result of year-on-year success within the company and continued business growth, exciting opportunities have arisen to join our team of highly skilled scientists at our Met ID laboratories. As an Analytical Scientist you will be responsible for:
Role and Responsibilities
As our Analytical Scientist you will be working within our Metabolite Identification team dedicated to metabolite profiling studies. Working on all aspects of the Met ID studies from the initial analytical method development, data processing and structural elucidation to the final reporting in both in vitro metabolic assays and in vivo samples. The running and maintenance of modern high-resolution mass spectrometry as well as using state of the art technology for reporting and elucidating metabolites and understanding the metabolic fate of a wide range of modalities. Alongside the metabolite profiling studies the team also carries out routine reactive metabolite formation assays to understand the toxicity of a range of modalities and their metabolites.
Skills & Competencies
Essential
Minimum BSc in relevant scientific discipline covering chemistry.
2 years plus hands-on experience of utilising LC-MS/MS techniques or conducting ADME assays for the analysis of small and large molecules from within a discovery, development or CRO setting. We would consider someone who has gained 2 years plus industrial or post graduate experience.
Knowledge of DMPK/ADME assays within drug discovery/development.
The ability to perform routine maintenance on LC-MS/MS equipment.
Produce accurate documentation and report all analytical activities and results in a clear and coherent manner, maintaining the highest standards of quality and compliance.
Highly motivated team player with a high level of dedication.
Ability to learn new techniques and processes at a fast pace.
Communicate effectively between departments and follow detailed instruction.
Plan, schedule and carry out your work effectively for successful project completion.
Preferred but not essential
Advanced LC-MS/MS maintenance skills.
Experience with MassLynx™, Analyst™ or other Mass Spectrometry data-acquisition software packages.
Experience of metabolite profiling software e.g. Metabolynx, Metabolite Pilot or UNIFI.
A wider knowledge of analytical support in drug discovery/development (e.g. bioanalytical method validation).
Additional Benefits
We offer a competitive salary and benefits package
10% non-contributory Pension on completion of your 3-month probationary period
25 days holiday plus bank holidays and additional length of service days awarded on the anniversary, up to a maximum of 30 days
Private health insurance with BUPA for the employee and their partner/family under the company scheme
Wellbeing support 27/4 and counselling services
Permanent health insurance providing 75% of base salary after the qualifying period
Eligibility to participate in the Company Bonus Scheme. This is a discretionary benefit.
Career progression within the company, we have an excellent training and support and continuing professional development opportunities
Cycle to work scheme
Refer a friend scheme, team and annual events, recognition awards and many more!
Onsite facilities
Company pays for secure onsite parking
Restaurant, café and a gastro pub
Gym and workout studio, running, walking, and cycling routes
Good public transport links with the shuttle bus service
Interested?
Apply NOW – please upload your up-to-date CV and covering letter to Workday. Click the link to our website, careers page.
If you have any questions, please contact Sarah Lomas, Recruiter on 07706 353703 or email s.lomas@cyprotex.com. to view our current vacancies and more for information about company visit our website at Career - Evotec or Careers - Cyprotex.
Evotec is proud to be an equal opportunities employer, welcoming individuals regardless of age, gender, sexual orientation, marital status, race, age, nationality, religious denomination, or disability. We match our role based on your suitability and experience.
Candidates must have the right to work in the UK. We will consider European applications with the right skills and experience.
All roles will be subject to a security screening check.
Due to the high volume of applications, we may close this vacancy at any time once we find our perfect match.
#cyprotex #analyticalscientist #admescientist #pharmaceuticaljobs #cheshirejobs #macclesfieldjobs