Cobra Biologics - QC Team Leader
Job Title:

QC Team Leader

Category:

Technical roles

Closing Date:

06/06/2021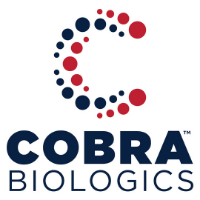 As a leading international clinical and commercial manufacturer of biologics and pharmaceuticals, Cobra Biologics offers a broad range of integrated and stand-alone contract development and manufacturing services for clinical trials and the commercial market. We take pride in manufacturing excellence and being a trusted provider, delivering what we promise and helping our customers to develop drugs for the benefit of patients.
We are currently looking to recruit a Quality Control Team Leader within the Quality Control department at the Keele facility.
Main duties include:
Line management responsibility for a team of analytical scientists.
Accountability for the scheduling, management and execution of analytical support and testing to deliver assigned programmes of work.
Responsibility for method transfer within the Cobra group or externally.
Responsibility for method qualification/validation.
Support of Commercial activities and Project Management.
Co-ordination of laboratory activities to support Regulatory audits.
Working directly with internal and external customers to ensure full on time delivery including all management of all supporting quality documentation.
Establish 5S in labs through the utilisation of multidisciplinary teams and a high level of communication.
Actively identify, initiate and manage process improvements to drive efficiency and capacity growth.
Understanding of method requirements as per regulations such as ICH and EU GMP.
Provide senior level expert opinion on scientific practice within the Company and will assist management to formulate scientific strategy.
You will be educated to degree level or equivalent in Biochemistry, Virology, Biotechnology, or another appropriate science subject with extensive relevant postgraduate experience preferably, in part, within an industrial environment.
Extensive analytical experience within a Quality Control department and some assay development experience is essential. You will have experience in setting up and working in labs performing GMP analysis of commercial products. Experience in leading and supporting MHRA Commercial lab audits is preferable.
You will have strong written and verbal communication skills and interact competently at all levels of the organisation. You will have excellent organisation skills in order to work constructively in a fast-moving environment. You will demonstrate that you are a proactive team player, both within the department and across the organisation, who is willing to adopt and implement change. In addition, you will demonstrate independent thinking, a decisive approach and be a self-starter.
This role will be based at Keele, Staffordshire, however, the role will require regular travel within the Group.
Please apply at: Quality Control Team Leader (cobrabio.com)