University of Manchester - Translational Research Manager for Greater Manchester Research and Innovation (R&I) Accelerator
Job Title:

Translational Research Manager for Greater Manchester Research and Innovation (R&I) Accelerator

Category:

Non-technical roles

Closing Date:

24/05/2021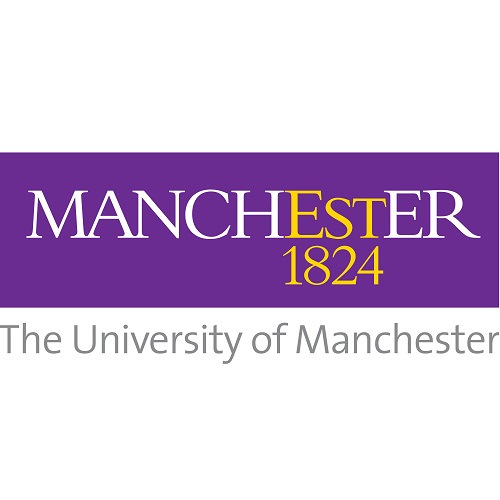 This is an exciting opportunity for a highly motivated individual to join a new team that will lead on the delivery of the outputs of the ERDF funded Greater Manchester (R&I) Accelerator project. This project is one component of an integrated programme 'R&I Health Accelerator' that will be managed jointly by The University of Manchester (UoM) with Health Innovation Manchester (HInM). HInM is a unique academic health science and Innovation system operating within the recently devolved Health and Social Care budget to Greater Manchester (GM) and is designed to accelerate the rate of adoption and diffusion of research and innovation across the GM conurbation.
The project will allow GM SMEs to work with UoM researchers to seek advice, co-develop ideas, and lead collaborative feasibility projects with access to significant University resource. The project will build on an existing UoM portfolio of health innovation proof-of-concept projects, and the pool of expertise they represent, with a particular emphasis on digital and materials technologies. It will develop actionable value-propositions and build new partnerships, supporting new products and services to progress towards market, whilst creating a legacy of continuing SME engagement with the University.
A Translational Research Manager is required to ensure a two-way knowledge transfer between scientists and clinical expertise, facilities and services for novel, joint collaborations with industry in the translational research areas and to play a major role in moving the preclinical research along the translational research continuum by identifying funding and industry collaboration opportunities in the early translation stage to facilitate pioneering research that reaches patients
The post holder will be responsible for providing expertise in health innovation translation into practice, working closely with HInM and as a member of the value proposition team to develop clear and robust value propositions for proposed health innovations, and contributing to the development of processes and tools to support the translational pathway.
The post holder will be embedded in the Research Strategy and Innovation (RS&I) Team and will work closely with the Faculty Associate Dean for Business Engagement, the Pankhurst Institute Director and Strategic Funding Manager (aligned to the Pankhurst Institute), the Business Engagement & Knowledge Exchange team and with the other delivery partners in the R&I accelerator project (i.e. HInM, the University of Manchester Innovation Factory (IF), BioNow, and Manchester City Council (MCC)) and representatives of external stakeholders (industrial, commercial, charity and third sector partners).
The post holder will work in partnership with a team of Translational Research Managers funded by Wellcome Trust Translational Partnership Award (WT TPA) (one position soon to be advertised) within the RS&I team to ensure alignment of all translational research activities across the Faculty, academic and professional services colleagues, Directorate of Research and Business Engagement teams as well as other University directorates and divisions.
The selection and interview panel will be joint for both Translational Research Manager roles, so please state if you have a preference for either role or if you would like to be considered for both positions.
Candidates should be highly organised, have strong analytical skills and excellent communication skills.
As an equal opportunities employer we welcome applicants from all sections of the community regardless of age, sex, gender (or gender identity), ethnicity, disability, sexual orientation and transgender status. All appointments are made on merit.
Previous applicants need not apply

Happy to talk flexible working.
Blended working arrangements may be considered

Please note that we are unable to respond to enquiries, accept CVs or applications from Recruitment Agencies.
Enquiries about the vacancy, shortlisting and interviews:
Name: Ania Jolly, Interim Pankhurst Operations Manager, Strategic Funding Manager
Email: ania.jolly@manchester.ac.uk
General enquiries:
Email: hrservices@manchester.ac.uk
Technical support:
https://jobseekersupport.jobtrain.co.uk/support/home
This vacancy will close for applications at midnight on the closing date.
Please see the link below for the Further Particulars document which contains the person specification criteria.