MI3 Limited - MDR & Technical Administrator
Job Title:

MDR & Technical Administrator

Category:

Technical roles

Closing Date:

21/05/2021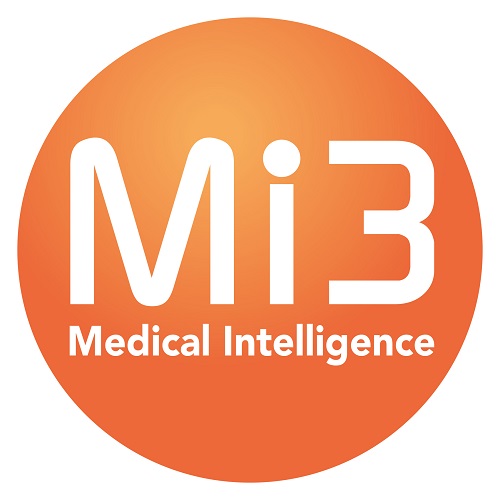 As a leading manufacturer of Medical Devices, Mi3 requires an MDR and Technical Administrator to support in achieving and maintaining MDR compliance across the organisation.

About Mi3
Founded in 2006, Mi3 is a specialist partner in the design, development and manufacture of complex plastic medical, pharmaceutical and scientific devices. Supporting clients from an early stage concept interpretation to development and design for manufacture. Mi3 can be contracted for one or more parts of the product life cycle or the entire process, assisting with:
Market and technology research
Concept creation and design
Development and prototyping
Pilot to full-scale production
Sterilisation
Regulatory and technical documentation.
What You'll Gain
The successful candidate joining the quality team at Mi3 will be part of a dynamic operation working towards zero product non-conformance and a culture of continuous improvement, as well as being an integral part of our growth journey. In supporting Production you will personally develop your skills and experience in these areas:
Medical device product quality requirements and inspection
Auditing
Data collection and analysis to make meaningful decisions
KPI reporting
Providing effective training
Problem solving and error proofing
Process development
Process improvements
Procedural improvements
Collaboration and team working.
Location
The role is based at the Mi3 facility in Blackburn, Lancashire.
Salary
£18,000 - £22,000 depending on experience.
Benefits
25 days holiday plus bank holidays.
Pension contributions.
High Street Discounts.
Type of Contract
Permanent - 37.5 hours per week.
Start Date
As soon as possible.
Application Process
To apply for this role please submit a copy of your CV and a covering letter to jobs@mi-3.co.uk.
Application Closing Date
Friday 21st May 2021
Key Responsibilities
Coordinate the readiness activities including maintaining the project tracker, calling meetings, chasing actions, report status for updates to customer etc.
Updating specifications and technical drawings, work instructions, quality plans, batch records and testing documents; and subsequent SOP updates or creation as applicable.
Review and update all master artwork files.
Creation of legacy DHFs.
Subsequent document administration for the implementation of documents and drawings (all above), including QMS BOMs and DMRs.
Change control owner for the above works.
Administrate the applicable FMEA processes.
Create inspection plans and perform GRR.
Assist in trials, basic testing and support in the preparation of trials documentation.
Responsible for the timely escalation of issues to the Line Manager.
For all tasks, make suggestions for continuous improvement of processes and implement where applicable / requested to do so.
Adhere to QMS, HSE policies and procedures and all other Mi3 policies and procedures at all times.
Person Specification
Graduate in a scientific discipline is preferred; other suitable candidates with appropriate experience will be considered.
Understanding of Quality Management Systems, especially ISO 13485;
An appreciation of document control and the requirements of BS-8888
Solidworks user with at least a basic proficiency; moderate proficiency preferred.
Ability to talk to customers and suppliers and gather the pertinent information.
Resilient person with tenacity.
Excellent written English with experience in technical documents / protocols (advantageous but not essential).
Ability to coordinate, organise and multitask.