Cobra Biologics - Validation Officer
Job Title:

Validation Officer

Category:

Technical roles

Closing Date:

01/04/2021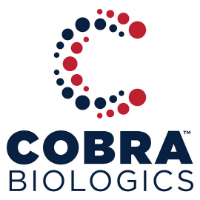 As a leading international clinical and commercial manufacturer of biologics and pharmaceuticals, Cobra Biologics offers a broad range of integrated and stand-alone contract development and manufacturing services for clinical trials and the commercial market. We take pride in manufacturing excellence and being a trusted provider, delivering what we promise and helping our customers to develop drugs for the benefit of patients.
Reporting to the Validation Leader, the Validation Officer is responsible for working collaboratively with Operations and with Quality Control teams to perform activities under the site Validation System ensuring that GMP compliance is maintained at all times.
Main duties will include:
To support the Validation Leader in proactively managing the site Validation System in accordance with the Site Validation Master Plan (SVMP) to defined timelines.
Oversee and manage on time delivery of all aspects of Validation to GMP.
Work closely with Operations, Quality Control and Project Management to ensure that the scheduling of Validation work supports project timelines without compromising quality and compliance.
Generation of a wide range of documents, including, but not limited to, Validation Plans, User Requirement Specification, Design Qualification, Installation Qualification, Operational Qualification, Performance Qualification, Validation Summary Reports, and maintenance of the SVMP.
Oversight and attendance of vendor qualification as required.
Providing 'in suite' execution of validation documentation supporting GMP manufacture, QC laboratories and Warehouse storage.
Investigation and resolution of any errors identified during execution of validation documentation.
Supporting the Validation Leader in Regulatory and Client audit preparedness activities and action closure.
You will be educated to degree level or equivalent in a science subject with demonstrable pharma experience in a validation, manufacturing or quality assurance role. You will have broad knowledge of pharmaceutical systems and/or processing equipment (eg water systems, autoclave, fermenter) in relation to operation and qualification parameters and have experience in regulatory and client audit preparedness activities and action closure.
You will have the ability to deliver on a wide range of programmes of work, demonstrate excellent problem-solving skills and be able to work independently to plan and prioritise your own work. You will demonstrate reliability, integrity and respect of confidentiality on work related and personal matters. In addition, you will demonstrate strong verbal and written communication skills.
This role will be based at Keele, Staffordshire.
To apply, please visit Validation Officer (cobrabio.com)