Seda Pharmaceutical Development Services - Senior Principal Scientist: ADME
Job Title:

Senior Principal Scientist: ADME

Category:

Technical roles

Closing Date:

05/03/2021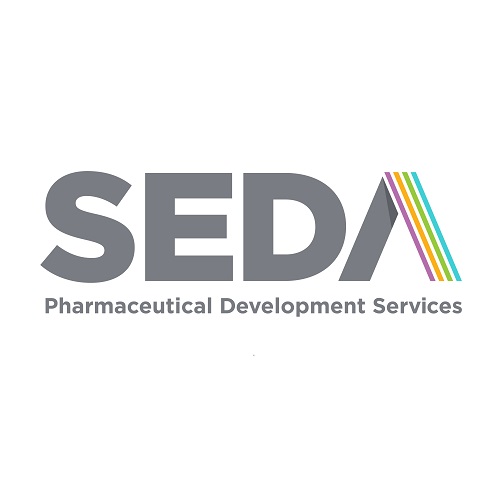 in a newly formed role, the successful candidate will lead the translation of DM-PK/PD and biopharmaceutics understanding into meaningful product and clinical study design within Seda. Patient centric product development is a key aspect of Seda's offering, which we believe differentiates us from other organisations, and needs to be built on a sound base of DMPK-PD and biopharm understanding. This role will further support our Clients by:
ensuring design and selection of candidate drugs with combined DMPK and biopharm properties necessary for development
championing biopharm and DMPK-PD integration into product design thinking within Seda and on individual projects
Ensuring drugs progress through development with the necessary level of DMPK understanding
Ensuring that clinical studies deliver the clinical pharmacology data necessary to support the next phases of development while controlling risk to subjects
Experience:
Educated to PhD and greater than 10 years' translational experience across DMPK, Biopharmaceutics and/or Clinical Pharmacology Sciences or Bachelors degree and greater than 15 years' translational experience across DMPK, Biopharmaceutics and/or Clinical Pharmacology Sciences
Role Purpose:
Seda Pharmaceutical Development Services provide Integrated Pharmaceutical Development and Clinical Pharmacology services and consultancy to the Pharma and Biotechnology Industry
The primary purpose of this multidisciplinary role is to provide DMPK, Biopharm and/or Clinical Pharmacology technical leadership to the delivery of Clients' discovery / development programmes. In addition, there is the opportunity to drive the growth and future direction of the group through interaction with potential Clients and supporting business development activities
In your role as Senior Principal Scientist, you will work as part of the Seda team, working closely with colleagues and Clients with an expectation that you will help set the strategic direction of the PK and Modelling function
Role Responsibilities:
The key responsibilities of the role are to:
Bring the highest level of scientific thinking together with pragmatic design thinking to deliver candidate drugs and/or development plans, documentation, data interpretation and decisions for Clients' compounds and products
Create value for Clients through strategic and scientific input
Act as DMPK / Clinical Pharmacology project leader for Clients' projects
Manage and review CRO activities on behalf of clients
Support all aspects of projects as required (across the whole portfolio)
Management of the financial aspects of projects with clients, such as costing proposals and invoicing
Act as the primary contact for Clients including those based in UK, Europe and USA
Author SOPs and / or best practices documents to set the standards for more junior members of staff
Act as a mentor to develop the scientific and leadership capabilities of the Seda team
Represent Seda at national and international meetings / conferences to build the reputation and awareness of the company
Play an active role in the scientific community in your area of expertise
Develop business development material such as white papers and technical communications for online posting and attend trade/partnering events
Build relationships and manage expectations with Clients
Other ad-hoc activities might also be required
Person Specification:
A publication and candidate drug / drug product delivery record that clearly demonstrates thought leadership in aspects of drug development
Evidence of team capability development
Experience of drug development and evidence of ability to develop drug products that meet clinical and regulatory requirements
Evidence of ability to meet deadlines and targets
Evidence of ability to influence and project leadership skills
Industrious
Self-motivated, able to operate independently and willing to learn and to develop others
Location:
The role will be based in Macclesfield, Cheshire, UK.
Additional travel will be required to attend client meetings, CRO visits and business development events across the UK and abroad. Occasional overnight business travel will be required.