Cytox Ltd - Head of Bioinformatics and Genetics
Job Title:

Head of Bioinformatics and Genetics

Category:

Technical roles

Closing Date:

29/01/2021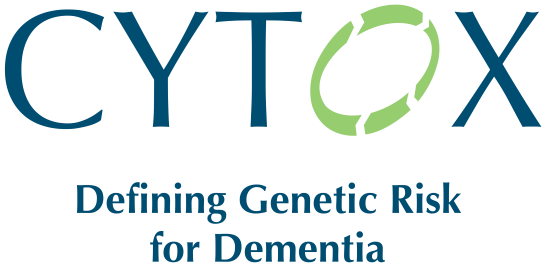 JOB DESCRIPTION
Post Title: Head of Bioinformatics and Genetics
Company: Cytox Limited
Reporting To: Head of Clinical Product Development
Location: Cytox Ltd, Core, Brown St, Manchester M2 1DH, with occasional travel to work with colleagues in Oxford, Cambridge, and London.
Hours: 35 hrs per week, typically 9am to 5pm Monday to Friday
Summary of Post
The aim of the role is to focus on in-house R&D and product development as well as upcoming commercial collaboration.
Role Responsibilities
To develop and maintain analysis pipelines for genomic data.
To maintain a database for the storage of genetic data and to establish links to external databases and procedures for submission to repositories where appropriate.
Assist in integrating clinical, biomarker, genomic, and imaging data.
To configure and administer computational resources and liaise with IT support as required.
Fluent in Microsoft office application particularly Word, Excel, and PowerPoint.
Monitor the quality of data produced by next-generation sequencing and other technologies, to ensure they conform to standards for analysis.
To participate in meetings as required with the consortium members.
Work collaboratively and liaise with colleagues in other genomic institutions, to share good practice, information, and ideas for the benefit of all parties.
Implement procedures for data processing, quality control, analysis, interpretation, and storage.
Present the results at scientific meetings. Maintain an awareness of the relevant scientific literature.
Participate in internal and external lectures, seminars, meetings, and courses to facilitate personal training and development.
To write and contribute to the writing of publications.
To attend seminars and other departmental meetings as required.
To participate in any laboratory duties commensurate with the grade as required.
As duties and responsibilities change, the job description will be reviewed and amended in consultation with the role holder.
The role holder will carry out any other duties as are within the scope, spirit, and purpose of the job as requested by the line manager
Required Education and Experience
PhD in statistics, biostatistics, bioinformatics, or a related discipline.
Additional applied experience in either an academic or commercial environment would be an advantage.
Previous experience in In Vitro Diagnostic (IVD) product development, including design, validation, and establishment (including QC and QA documentation) of analytical pipelines and the generation of high-quality statistical sections for protocols and study reports.
Key personal skills and abilities
Willingness to work as a team player, contributing to both design and analysis of studies along with the equal ability to work alone.
Credible with highly demanding external customers
Excellent communication skills to support effective working across multiple locations and international geographies
Excellent written and verbal communication skills to facilitate technical reporting and data presentation both within and outside the business.
Excellent interpersonal and organisational skills with the ability to use own initiative and provide clear directions to others.
Ability to research and seek new opportunities and contribute positively to the company's business strategy.
Proven ability at problem-solving and overcoming obstacles.
Proven ability to prioritise, plan ahead, and manage a high volume of work to meet deadlines, both prescribed and self-imposed.
Ability and willingness to adapt to changing timetables or work patterns as dictated by requirements of the business.
Flexible to travel within the UK and overseas.
The above statements reflect the general tasks, duties, activities, and/or responsibilities necessary to describe this position and are not intended to set forth all of the specific requirements of the job. These job duties/responsibilities may change or vary in response to business needs.
Cytox Company profile
Cytox is developing transformational prognostic technology that may contribute to the assessment of an individual's risk of developing dementias such as Alzheimer's disease.
We are collaborating with academic researchers and the pharmaceutical industry to develop blood-based assays to aid in the development of new, more effective dementia treatments.