Cobra Biologics - Head of Quality Assurance
Job Title:

Head of Quality Assurance

Category:

Technical roles

Closing Date:

10/02/2021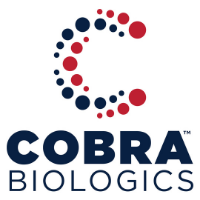 As a leading international clinical and commercial manufacturer of biologics and pharmaceuticals, Cobra Biologics offers a broad range of integrated and stand-alone contract development and manufacturing services for clinical trials and the commercial market. We take pride in manufacturing excellence and being a trusted provider, delivering what we promise and helping our customers to develop drugs for the benefit of patients.
We are currently looking to recruit a Head of Quality Assurance responsible for assuring that the site is in compliance with GMP regulations. Reporting to the Director of Quality, you will work closely with the Operations, Quality Control and Project Management teams in influencing, promoting and delivering site quality and compliance improvements in line with current cGMP regulations and industry best practice.
The main duties will include:
Supporting the Director of Quality in proactively managing and driving Quality improvements and initiatives in the Quality Compliance function
Line management of the Quality Assurance Team, including training, mentoring and coaching of staff in industry best practice QA ways of working and current GMP and Regulatory guidelines and resourcing against the business forecast
Accountable for ensuring all batch review are completed and released in a timely manner working with the other functions to proactively manage completion
Accountable for ensuring all CAPA, Complaints, Deviations and Change Controls are reviewed and closed to plan.
Providing continuous trending of key quality metrics for regular presentation to senior site management, identifying methods of improvement and tracking regulatory findings and trends that may become the focus of regulatory inspections
Accountable for the planning, execution and maintenance of internal and external audit systems and the assurance of all suppliers.
Application of suitable risk-based quality system techniques to resolve operational challenges to deliver product of the required quality.
Supporting the Director of Quality in regulatory and client audit hosting coordinating audit preparedness activities, management of audit responses and ensuring action closure
Review and approval of a wide range of quality documents.
You will be educated to degree level or equivalent in a scientific discipline with extensive relevant pharma experience in a manufacturing or quality assurance role and ideally hold Qualified Person status. A successful track record in the proactive management/championing of Quality Compliance is essential.
In addition, you will have proven experience in leading a highly productive team. A demonstrated ability to think strategically and to work collaboratively using risk based and problem solving techniques is also essential.
You will have spent some time working within R&D and/or the manufacture of clinical products. Experience in audit preparedness and post-audit observation management is desirable, as is experience in developing and delivering programmes of GMP training.
You will interact well at all levels of the organisation and be able to demonstrate strong communication, interpersonal and organisation skills in order to work constructively in a fast moving environment. You will be a proactive team player, within the department and across the organisation, who is willing to adopt and implement change. The successful candidate needs to demonstrate independent thinking, be decisive and be a self-starter.
The position will be based at Keele, Staffordshire however, willingness to travel within the Group will be required.
Please apply at: Head of Quality Assurance (cobrabio.com)