Aptamer Group Ltd - Head of Sales
Job Title:

Head of Sales

Category:

Non-technical roles

Closing Date:

29/01/2021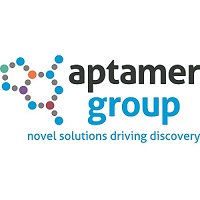 Permanent Position, Full time
As Head of Sales you will be expected to provide vision, leadership and direction with overall business development and account management responsibility for the highly successful Aptamer Solutions Business Development team.
Reporting to the Chief Executive Officer, leading, and building a successful global team, you will be expected to develop and implement novel business development initiatives to drive sales and business growth for Aptasol.
Key Responsibilities:
Develop and recruit the right team(s) and support infrastructure to execute this strategy and tactical plans across direct and indirect channels.
Setting commission in line with business goals to drive team forward.
Develop a high performing culture underpinned by strong processes, appropriate KPI reporting and a leading-edge performance management programme.
Ensure all new joiners receive an effective and comprehensive induction plan to set them up for success.
Define and implement a sales strategy and operating plan that ensures every customer and opportunity is actively managed and proactively engaged.
Promote and drive high performance ensuring that sales methodologies are implemented and provide continuous training/coaching in collaboration with sales strategy and operations.
Proactively dealing with and resolving employment and performance issues as required.
Actively identify customer sub-groups, particularly those targeted or already using competitive services, develop plans to proactively engage with appropriate offers.
Support target setting and influencing policy and strategy providing input when required.
Focus on continuous improvement initiatives to realise maximum team efficiency and effectiveness.
Work closely with the other commercial heads (including marketing) to share best practices, develop cross company strategy, and share business opportunities.
Sales Reporting Responsibilities:
Support target setting and influencing policy and strategy providing input when required.
Produce agreed reports to inform the business on how we are doing against business goals per quarter.
Ensure all team members comply with planning, reporting and documentation requirements in line with the agreed methods
Prepare a robust operating plan to inform sales billings forecast at each Review Forecast (RF) per quarter to ensure that budget and operating plans are met.
Provide weekly, monthly, or quarterly reports on sales and financial measures.
Adopting a truly 'hunter' approach to lead generation with limited resources, by actively reaching out to prospects, attending industry trade shows, and working with marketing to plan and execute campaigns to grow top of funnel.
Ensure the sales team keeps the CRM up to date. Analysis of CRM to improve performance.
Defining the sales organisational chart, including targets and KPIs. Working with HR to put in place the right structures and incentives to deliver against these targets. Ensure management of the KPIs.
Research, initiate and develop a network of potential leads and prospects for ASL.
Performance manage team members according to defined KPIs to drive the business.
The above list of job duties is not exclusive or exhaustive and the post holder will be required to undertake such tasks as may reasonably be expected within the scope and grading of the post.
Required Skills and Expertise:
A degree in Life Sciences
Proven sales executive experience, meeting or exceeding target
Proven ability to drive the sales process from plan to close
Proven ability to articulate the distinct aspects of products and services
Proven ability to position bespoke services against competitors
Demonstrable experience as head of sales, developing client-focused, differentiated and achievable solutions
Excellent analytical skills
Excellent listening, negotiation, organisation, and presentation skills
Experience working in SMEs
Experience in selling a bespoke service solution
Highly motivated and driven with a keen sense of accountability and focus on delivering results
A minimum of 5 years' experience in a similar role
Worked in a fast-paced and dynamic business environment
Preferred Skills and Expertise:
Experience in negotiating licencing and signing royalty-based agreements
Experience in selling novel biotech services
Experience with Dynamics 365
To apply, please send a copy of your CV and a cover letter to: info@aptamergroup.com