Arcinova - SCIENTIFIC PROJECT MANAGER
Job Title:

SCIENTIFIC PROJECT MANAGER

Category:

Technical roles

Closing Date:

31/01/2021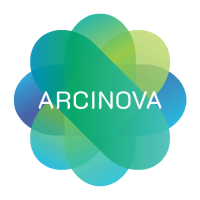 An exciting opportunity has arisen for an individual to work within our Project Governance team as Project Manager. This is a full-time permanent position (grade dependent on experience), reporting to the Head of Project Governance.
The successful applicant will act as a project manager and client point of contact, for integrated projects, working with lead scientists, clients, and senior management, as necessary.
The key responsibilities are:
In concert with ARCINOVA lead scientists and clients, define the project scope, resource requirements, goals, and project deliverables
Work with the Head of Client Services to develop and implement effective and efficient tools for the tracking and management of project tasks, activities, and milestones
Attend, lead and provide input to teleconferences and face-to-face client meetings
Lead project meetings and workshops, ensuring that clear, concise agendas are set and followed, with actions recorded and followed up.
Capture, track and monitor milestones from project plans, communicating movements of these milestones to the relevant audience(s)
Prepare relevant weekly/biweekly Client reports
Effectively manage expectations of Clients and Operational leaders as required
Work with due regard to health & safety of self & others
Work flexibly across the site to meet business needs
Required skills:
Excellent written/oral communication and interpersonal skills and experience of Microsoft project.
A proven track record of project management and excellent knowledge of early phase, CMC (Chemistry, Manufacturing and Control) requirements is essential
Educational qualifications relevant to the role:
BSc (or equivalent) in a relevant scientific discipline and experience of working in a CMC environment. AMP or Prince 2 Qualified.
To apply please email your letter of application, CV and any relevant supporting documents to Jodie Staton.
Send us your application
here