Cobra Biologics - GMP Production Leader - Cell Culture and Virus (CBK1820)
Job Title:

GMP Production Leader - Cell Culture and Virus (CBK1820)

Category:

Technical roles

Closing Date:

23/10/2020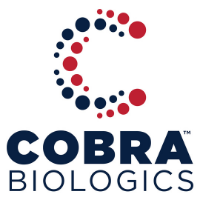 As a leading international clinical and commercial manufacturer of biologics and pharmaceuticals, Cobra Biologics offers a broad range of integrated and stand-alone contract development and manufacturing services for clinical trials and the commercial market. We take pride in manufacturing excellence and being a trusted provider, delivering what we promise and helping our customers to develop drugs for the benefit of patients.
We are currently looking to recruit a GMP Production Leader reporting to the Head of Product Delivery at the Keele facility. The GMP Production Leader will be responsible for the operational management and delivery of all assigned Viral Vector manufacturing and technical transfer contracts.
The successful candidate will manage GMP production streams, be responsible for scheduling of production activities, ensuring operational, quality and health & safety targets are met as required by the Company and providing technical expertise and guidance as required.
The main duties will include:
Leadership through coaching and mentoring of multi skilled scientific teams
Manage manufacturing activities through effective utilisation of resources
Ensuring manufacturing programmes are delivered according to Good Manufacturing Practice and in accordance with the Company Quality systems
Working directly with internal departments to ensure on time in full delivery including all management of all supporting quality documentation
Actively manage process improvements to improve efficiency
Recruit, train and manage personnel
Provide subject guidance in area of expertise
Manage and deliver continuous improvement opportunities to drive efficiency and capacity growth
The ideal applicant will possess a minimum first degree in a scientific related subject (or equivalent qualification) or demonstrate significant relevant experience. A higher postgraduate professional qualification may also be advantageous. Applicants must have experience of bio-processing, either in mammalian cell culture or downstream processing, in a GMP regulated environment. Previous relevant experience of line managing scientific staff in a bio-pharmaceutical environment is essential. Applicants should be able to demonstrate strong organisational, verbal and written communication skills and must have prior experience of presenting both internally and externally.
The position will be based at Keele, Staffordshire however, a willingness to travel will be required.
https://www.cobrabio.com/Jobs/gmp-production-leader-viral-vector?hsLang=en