Elixir Software - Junior Python Developer: Python, AWS, Back End
Job Title:

Junior Python Developer: Python, AWS, Back End

Category:

Technical roles

Closing Date:

10/10/2020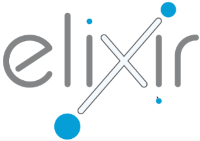 Excellent opportunity for a talented Junior Python Developer to join a cloud-based workflow software company. The role offers an excellent salary, development opportunity and the option to work remotely for part of the week. Elixir is a dynamic organization with a track record of delivering outstanding scientific software, with a strong focus on user experience.
We are looking for junior developers to work on our web application used to track the work of scientific labs across the globe. The work will be focussed on developing the back end and APIs accessed by the React front end. There will also be considerable opportunity to work with AWS deployments / infrastructure. This role provides broad exposure to web development, dev-ops, and product specification and project planning, with opportunities to specialise in areas of interest.
Requirements
● Experience of Python and Django (preferred), version control (git), Linux environments, and containerised deployment (Docker, Kubernetes)
● Strong passion and desire to develop exceptional web applications and sites and a drive to develop holistically across web and product development
● Candidates should be able to present any Open Source or other shareable examples of personal, educational, or professional project web sites / apps
Nice to haves
● Experience with AWS or another cloud computing platform
● Knowledge of Terraform or another 'infrastructure as code' solution Responsibilities
Within six months:
● Become familiar with the architecture of our web server, application and our stack:
○ Python / Django
○ python REST / graphQL APIs
○ Deployment with Docker on AWS (Linux/EC2)
● Create customer facing solutions using backend and front-end elements.
Within twelve months:
● Comfortable working on features and bug fixes for existing parts of the codebase collaboratively with senior developers
● Be an active, reciprocal participant in product specification and code review
● Continually exposed to and participating in:
○ Project planning and specification
○ Kanban-style agile software development lifecycle
○ Continuous integration and deployment (CI/CD)
○ Creating and managing cloud infrastructure on AWS
Twelve months onwards:
● Be confident working independently within the codebase
● Take ownership of larger back-end mini-projects and components across our apps and websites ● Adopt some of the infrastructure responsibilities and become confident with AWS/Terraform
● Engage with users and customers to deliver improvements across our products and websites
Employment
● Full-time (37.5 hours per week) - can be split between Office and Home
● 25 days annual leave
● Competitive benefits package and friendly working environment
● We encourage our engineers to identify opportunities for training and will fund appropriately.
Location
● Office based at The Glasshouse, Alderley Park, Nether Alderley. SK10 4ZE
To apply for this role please send your CV direct to
mjh@elixirsoftware.co.uk