Reading Scientific Services Ltd - Pharmaceutical Chemistry Team Leader - Wet Chemistry
Job Title:

Pharmaceutical Chemistry Team Leader - Wet Chemistry

Category:

Technical roles

Closing Date:

30/09/2020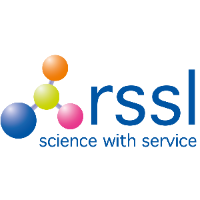 To view this role and to see the others available at RSSL, please click here.

Reading Scientific Services Ltd (RSSL) is a cutting-edge Contract Research Organisation (CRO), providing research, analysis and consultancy to the food and pharmaceutical sectors. Whether we are creating new products, validating medicines or solving investigations, we take pride in being a leader in our field, serving clients from across 60 countries.

In 2019, we were recognised as Enlightened Employer, Women in Business and Thames Valley Tech finalists.

Enriched by our parent company Mondelēz International, our diverse team includes 23 nationalities from 300 members, creating a family feel as we strive towards our mission of "Science Enhancing Lives".

About the team

Pharmaceutical Wet Chemistry is a pivotal team in RSSL: with exponentially increasing client demand, it's our biggest area of expansion growing 30% from September 2018 to September 2019. Joining this team will allow you to do truly vital work analysing medicines so they can reach patients that need them. You'll have opportunity to gain new technical and leadership skills as the laboratory continues going from strength to strength.

Purpose of the role

The Team Leader provides management within the RSSL Pharmaceutical Chemistry laboratory while retaining a hands-on approach to the analytical work. It will directly line manage circa. 5 individuals.
You'll ensure routine and complex pharmaceutical projects are performed promptly and to GMP standards, facilitating practical bench-work and data checking for routine analyses of pharmaceutical raw materials and method verification using wet chemistry techniques in accordance with pharmacopoeia or client methods. As required you'll work with clients and influence, manage and motivate a team of scientists and technicians.

Responsibilities
Technical

•Independently perform complex analysis using wet chemistry techniques, design study protocols and maintenance and troubleshoot lab equipment.
•Provide technical direction to the business.
•Supervise staff in routine activities and methods.
•Ensure effective organisation, integrity of analytical data and provision of results.
•Perform data checking and provide interpretation of results for routine testing.
•Generate certificate analysis or external interpretive reports.

Communication and Influence

•Liaise with clients, commercial and line management to ensure effective communication of project proposals and results.
•Provide advice in client and stake holders meetings.
•Deliver external presentations of data and internal presentations to senior technical stakeholders.
•Contributes to technical strategies & influence senior management.

Leadership and supervision

•Plan own workload and plan routine projects for junior staff.
•Manage a team of scientists and technicians.

QEHS

•Work to the highest standards of safety and quality by ensuring that appropriate COSHHs, risk assessments and SOPs are understood and followed.
•To complete assigned quality actions in a timely manner, including review and approval and thoroughly investigate atypical / OOS results.
•Write and approve SOPs and Test Methods.
•Generation and approval of Risk Assessments and COSHH.
•Understand and provide technical regulatory leadership in client audits.
•To maintain a clean, tidy and safe working environment.
•To understand and work to the requirements of GMP.
•Ensure training records are accurate.

Requirements
Essential

•Experience of working in a wet chemistry laboratory independently.
•Project management and planning skills.
•Good knowledge GMP systems.
•Ability to motivate and mentor junior scientific staff.
•Technical credibility to develop good working relationships with internal and external clients.
•English fluency.

Preferred

•Experience of working with a CRO.
•Pharmaceutical industry experience.

In return for your commitment, drive and enthusiasm, we offer an attractive benefits package within a highly successful international business that offers financial rewards and resources, including bonus scheme, contributory pension, life assurance, generous holiday allowance and a flexible benefits programme.