Cambrex - Solid Form Scientist
Job Title:

Solid Form Scientist

Category:

Technical roles

Closing Date:

31/07/2020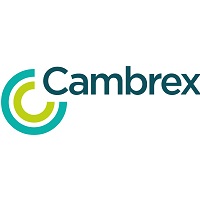 Position Title: Solid Form Scientist
Job Location(s): Edinburgh, U.K.
Start Date: ASAP
Employment Type: Full Time
Starting Salary Range: Competitive

DUTIES:
The main purpose of the Solid Form Scientist is to carry out solid form screening projects to the highest technical standards, on the Active Pharmaceutical Ingredients (APIs) of SFS clients. Also, to facilitate closure of projects with minimal lead-time, whilst maintaining compliance to quality and safety systems, so that clients can progress development of their product/API.
QUALIFICATIONS:
BSc / Masters / PhD in chemistry or in appropriate area of solid-state chemistry.
0-5 years industrial experience in a pharmaceutical company / contract research organization.
Experience in polymorph, salt, co-crystal and/or crystallisation screening.
Experience in solid-state analytical techniques (e.g. XRPD, DSC, TG/DT, microscopy, DVS, single crystal X-ray diffraction) and more general spectroscopic (e.g. NMR, FT-IR, Raman) and wet chemistry techniques.
Familiar with working within ISO9001 and/or cGMP quality standards.
Experience in working independently and within a team in an R&D environment.
Experience with working safely in a lab environment and adhering to local SHE policies.
Able to participate in client meetings and discuss technical data clearly and succinctly.
SUCCESS FACTORS:
Possess excellent oral and written communication skills.
Be well organised and able to manage high workloads.
Able to meet deadlines and plan one's own work effectively.
Possess good problem solving skills.
Be commercially aware of business development needs.