Immetacyte Limited - Process Development Scientist
Job Title:

Process Development Scientist

Category:

Technical roles

Closing Date:

28/02/2020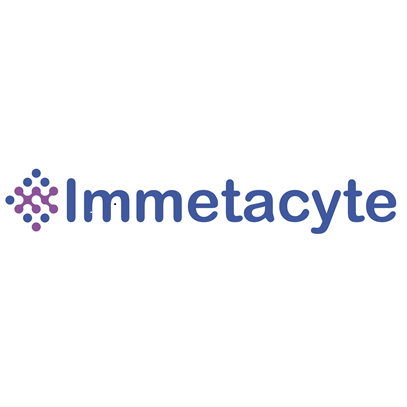 Process Development Scientist
Location: Manchester, UK
Position reports to: Process Development Manager under the Director of Cell Production
Competitive Salary and Benefits Package
Application Deadline: 28th February 2020
PLEASE NOTE, A DETAILED COVER LETTER NEEDS TO BE SUBMITTED AT THE SAME TIME AS YOUR CV IN ORDER TO BE CONSIDERED FOR THIS POSITION
About the Company:
Immetacyte Ltd is focused on developing patient specific immunotherapy, allowing the patient's own immune system to be harnessed in order to fight cancers. Specifically, Immetacyte is developing adoptive cell therapy (ACT) and has expertise in manufacturing and engineering of cells in a GMP compliant manner ready for patient infusion. The company has a track record of developing cell therapies with clinical success. Immetacyte is beginning clinical trials in its autologous cell therapy product Tumour Infiltrating Lymphocytes (TIL).
The Opportunity:
We are therefore pleased to offer an excellent opportunity to join this early stage SME at a dynamic and exciting time in the evolution of the company. We are seeking to appoint a diligent, enthusiastic and motivated individual to the following post.
The Key Tasks detailed within this Job Description are not intended to represent an exhaustive list of the duties that the job holder may be required to undertake and where reasonable the employer may from time to time ask for activities in addition to this job role
Main Duties and Responsibilities:
The post holder will be responsible for assisting in Immetacyte's Process Development programmes. The post holder will report directly to the PD Manager or PD Senior scientists as the PD Manager sees fit.
The post holder will be required to:
Contribute to Process Development projects by conducting scientific experiments to a high standard taking due care and attention to ensure experiments are performed according to pre-defined plans
Undertake experiments to optimize the development of Immetacyte's production and testing strategies
Work closely within the CMC team (GMP, QC & PD) to help in the continual improvement and development of cell therapies
Assist in the day-to-day running and coordination of the PD lab activities whilst ensuring compliance with Immetacyte's policies
Skills & Experience:
Essential Requirements
Bachelor's degree in a Biological sciences, Biotechnology or related discipline
Experience with mammalian cell culture/aseptic technique
Knowledge of a range of research, cell analysis/characterisation techniques and methodologies
Good organisation and communication skills
Problem-solving skills, analytical skills and attention to detail
Ability to work well with others in a team environment
Willingness to learn and apply new techniques
Previous lab experience
Desirable Skills
Several years of Laboratory experience in an industrial or research setting
Experience of cell/gene therapy development
Ability to plan and prioritise own work in order to meet deadlines
Experience in contributing to general lab duties
Good general knowledge of immunology
Ability to work independently, with minimum supervision
Application Process:
Please send a CV and a detailed covering letter to careers@immetacyte.com or to the address below

HR
Immetacyte Ltd
48 Grafton Street
Manchester
M13 9XX