Immetacyte Limited - GMP Cell Therapy Technician
Job Title:

GMP Cell Therapy Technician

Category:

Technical roles

Closing Date:

28/02/2020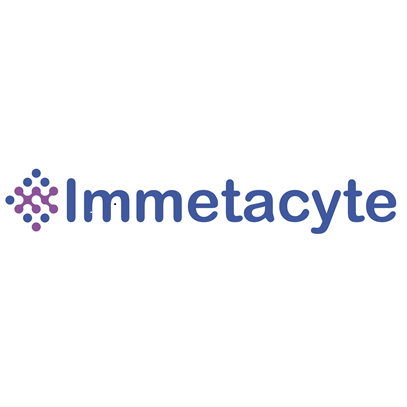 GMP Cell Therapy Technician
Location: Manchester, UK
Position reports to: GMP Production Manager
Competitive Salary and Benefits Package
Application Deadline: 28th February 2020
About the Company:
Immetacyte Ltd is focused on developing patient specific immunotherapy, allowing the patient's own immune system to be harnessed in order to fight cancers. Specifically, Immetacyte is developing adoptive cell therapy (ACT) and has expertise in manufacturing and engineering of cells in a GMP compliant manner ready for patient infusion. The company has a track record of developing cell therapies with clinical success. Immetacyte is beginning clinical trials in its autologous cell therapy product Tumour Infiltrating Lymphocytes (TIL).
The Opportunity:
We are therefore pleased to offer an excellent opportunity to join this early stage SME at a dynamic and exciting time in the evolution of the company. We are seeking to appoint a diligent, enthusiastic and motivated individual to the following post.
The Key Tasks detailed within this Job Description are not intended to represent an exhaustive list of the duties that the job holder may be required to undertake and where reasonable the employer may from time to time ask for activities in addition to this job role
Main Duties and Responsibilities
The post holder will be required to:
Perform GMP (Good Manufacturing Process) cell culture and the associated GMP assays within a laboratory, clean room or Aseptic Isolator
Undertake validation studies of processes and equipment as required
Perform standard operating policies & procedures (SOP's) and novel technology transfer processes, including state of the art techniques developed in cell culture, flow cytometry and a range of biological assays
Produce and review technical documentation (SOPs, MPDs, etc) as part of the CTL quality system
Clearly and accurately record/transcribe and communicate translational & GxP procedures
Perform critical checks of the records of fellow staff and external contractors/suppliers
Be aware of the regulatory requirements (GMP, GCP etc) relevant to CTL and to ensure compliance with the regulations
Prepare materials and reagents as required
Order equipment & consumables and perform routine stock checks to maintain levels of critical stock, as well as communicating with suppliers and sourcing new consumables/equipment as required
Perform routine operation, testing and maintenance checks of laboratory equipment
Arrange for equipment calibration, maintenance and repair with external contractors
Ensure critical samples are safely delivered to external testing facilities
Perform laboratory housekeeping including COSHH and Risk assessments
Carry out regular facility cleaning, monitoring and disposal of waste.
Skills & Experience
Essential Requirements:
A graduate degree level in a biological science related discipline
A basic knowledge of biomedicine and practical experience in cell biology and the associated assays
Experience of working within a group whilst also maintaining individual responsibility with minimal active management
Evidence of professional development within the field of biomedical science by demonstrating an active career path
Flexible approach to working
Special Skills Requirements
Good time management skills
Excellent communication skills – written and oral
Work well with others in a team environment
Ability to develop and maintain good working relationships with co workers and supervisors
Excellent IT skills
Attention to detail and accuracy of both written and activities performed
Desirable Skills:
Previous experience in:
Cell therapy
Immunotherapy
Biomedicine
Genetic/protein engineering
Flow cytometry
Professional Registration in an appropriate subject area
GMP, Quality Control or quality assurance in the field of Biomedicine or related field
Understanding of the role of the MHRA, HTA and H&SE in Good Manufacturing Practice
Organisational skills demonstrating an ability to perform complex multistage procedures within a group and as an individual
Application Process:
Please send a CV and a detailed covering letter to careers@immetacyte.com or to the address below.

HR
Immetacyte Ltd
48 Grafton Street
Manchester
M13 9XX