VRS Ltd - Protein mass Spectrometry Scientist
Job Title:

Protein mass Spectrometry Scientist

Category:

Technical roles

Closing Date:

01/04/2020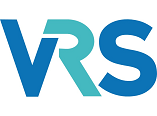 Exciting opportunity for a recent PhD graduate to work within an industry leading research laboratory on an initial 12-month contract!
You will be joining a team of experienced scientists focusing on the characterisation of proteins to elucidate their structure, function, and degradation pathways. Utilising an impressive suite of LC-MS instrumentation, you will design and conduct analyses along with reporting your findings. Responsibilities will also include close liaison with other members of staff at sites located around the world along with academic collaborators.
You must possess a strong analytical background, including experimental design, data/results analysis and report presentation. You must be capable of developing robust chromatography and mass spectrometry methods and have experience working with large molecules/proteins.
The company offers an excellent working environment with state of the art facilities and genuine opportunities for progression - an excellent career move!
Please note this position is offered as an initial 12 month contract.
Apply now there: https://www.vrsrecruitment.com/job/2250/VRS6523FP-Protein-Mass-Spectrometry-Scientist
Key Words: LC-MS/MS, HPLC, LCMS, LC-MS, metabolite profiling, structural identification, HPLC, drug development, elucidation, QQQ, QToF, Trap, Quadrupole, Orbitrap, Proteomics, protein VRS6523FP