VRS Ltd - LCMS Proteomics Scientist
Job Title:

LCMS Proteomics Scientist

Category:

Technical roles

Closing Date:

01/04/2020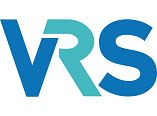 Rare opportunity to join a prestigious laboratory in London! A leading global chemical company is seeking an experienced scientist to join their highly regarded Mass Spectrometry team.
As a member of the team, you will work on national and international research projects focusing on protein mass spectrometry research.
The key accountabilities of the role include:
Development and validation of mass spectrometry methods for the quantification of proteins
Work on a broad range of mass spectrometry instruments including QQQ, QTOF, MALDI-TOF, IMS-MA, capillary, analytical and ultra-high performance chromatography
Take the lead on national and international projects, liaising with other groups and collaborators
Train and supervise junior members of the team
The ideal candidate will have the following:
A PhD in Chemistry (or related subject) and/or relevant experience
Strong hands-on experience with mass spectrometry related to protein quantification and characterisation
Previous experience in writing papers and presenting their work to scientific peers and/or stakeholders
A desire to develop as a leading expert mass spectrometrist in protein quantification
This is a challenging and rewarding role for which all applicants with an appropriate scientific background, enthusiasm and willingness to learn are encouraged to apply!
----> https://www.vrsrecruitment.com/job/2249/6522FP-LCMS-Proteomics-Scientist
Key words: Scientist, Senior Scientist, Researcher, protein mass spectrometry, proteomics, mass spectrometry, mass spec, mass spectrometer, research, organic chemistry, bioanalysis, organic mass spectrometry, London, South East, VRS6522FP
Please note that by submitting your application to VRS Ltd your details will be registered with us so that we can contact you about suitable job opportunities now and in future. You may unsubscribe at any time by emailing us directly via our website.