Bionow - Events and Marketing Coordinator
Job Title:

Events and Marketing Coordinator

Category:

Non-technical roles

Closing Date:

18/02/2020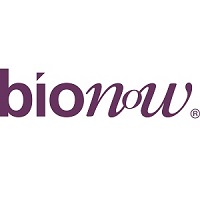 Reports to: Events and Marketing Manager
Salary Band: £20-25k (dependent on experience)

Events and Marketing Coordinator Job Purpose
Bionow is an award winning membership organisation at the heart of the life sciences sector in the North of England. A not for profit membership organisation, Bionow supports the biomedical, pharmaceutical and life sciences sectors across the North of England. Bionow does this by bringing people together at our exciting conferences and events across the North, being an advocate for the North, and providing comprehensive procurement member benefits that strengthen the competitiveness of the North's innovative life science sector. With a passion for life sciences, our mission is to provide the tools and support for our Members to become amongst the most competitive in the industry. Bionow currently delivers more than 20 exciting events per annum often organised in parallel to over 2000 delegates. For more information visit www.bionow.co.uk
The Bionow Events and Marketing Coordinator is an important new role within the Bionow team as we continue to expand and grow our exciting range of business-focused events and develop our marketing activities both for Bionow and our partners. The position will be responsible for supporting the Events and Marketing Manager to coordinate all Bionow events and marketing activities. They will also provide support to the Events and Marketing Manager to coordinate the strategic marketing, website and social media activities for Bionow.
Events and Marketing Coordinator Job Duties:
1. Plan, promote and deliver the Bionow events programme to include:
Organisation of dates, venues and catering.
Development of promotional materials for the events.
Promotion of the event including loading events onto Bionow website, e-marketing and social media.
Liaising with and inviting speakers, delegates and exhibitors.
Supporting set up of the event and management of speaker presentations.
Attending events and providing support on the day including covering registration desk.
Management of feedback.
Support the identification and delivery of new Bionow events.
2. Provide support for delivery of the marketing activities to include:
Coordination and uploading of content to the Bionow website.
Plan, develop and implement Bionow social media activity.
Work with partners to plan, develop and implement partners social media activity.
Support delivery of monthly Bionow newsletter.
Support creation of Bionow marketing materials.
Overall support for the delivery of the Bionow strategic marketing plan.
3. Support sales of Bionow event sponsorship opportunities:
In particular, they will be required to increase the income received from sponsorship opportunities at Bionow events.
Suggest new sponsorship initiatives and opportunities.
As the role develops, there will be increased opportunities to have a significant impact on the development of Bionow events and marketing activities.
Knowledge and skills required
Essential:
Qualified to degree level or equivalent in a marketing or business-related subject, or equivalent work experience.
Experience of successfully planning and delivering events preferably business to business events.
Experience of successfully delivering marketing and social media plans and activities.
Ability to interact with organisations at all levels including at senior management / director level.
Strong verbal communication, IT and written skills.
Ability to work independently and as part of a cohesive team.
High degree of organisation and ability to work to strict deadlines.
Ability to travel primarily within the Northwest but on occasion across the North of England.
Desirable:
Experience of managing and negotiating with venues and suppliers.
Experience of managing and creating event budgets.
Experience of working with website CMS systems and e-Marketing platforms.
Flexible approach to working hours and locations.
Experience of working in or a demonstrable interest in the life science sector.
Where will the role be based?
The role will be based out of the Bionow Manchester office, which is Greenheys Business Centre, Manchester Science Park, Pencroft Way, Manchester, M15 6JJ. Flexible working is supported at Bionow with occasional home working an option for employees. The position will also be required to meet with partners and members at their offices, visit potential event venues and attend Bionow events which take place across the North of England. There may also be some instances where an overnight stay is required at locations in the North of England before an event.
How to apply
If you are interested in the role please send your CV with a covering letter by Tuesday 18th February 2020 to Helen Williams helen.williams@bionow.co.uk . If you wish to discuss the role further, please contact Helen on 07714 168020.