Reading Scientific Services Ltd - RSSL: Pharmaceutical Inside Sales Executive
Job Title:

RSSL: Pharmaceutical Inside Sales Executive

Category:

Other

Closing Date:

28/02/2020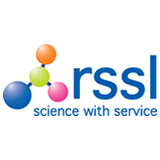 To apply for this role, please click here.

Reading Scientific Services Ltd (RSSL) is a cutting-edge Contract Research Organisation (CRO), providing research, analysis and consultancy to the food and pharmaceutical sectors. Whether we are creating new products, validating medicines or solving investigations, we take pride in being a leader in our field, serving clients from across 60 countries.In 2019, we've been recognised as Enlightened Employer, Women in Business and Thames Valley Tech finalists and in 2018 one of our family earned the Food & Drink Federation's Scientist of the Year. Enriched by our parent company Mondelēz International, our diverse team includes 23 nationalities from 300 members, creating a family feel as we strive towards our mission of "Science Enhancing Lives".

Purpose of Role
Reading Science Centre is the Global Science Centre for Mondelez International. In addition to providing research and scientific services to its parent company it also provides a range of scientific services to other companies operating in the the food and pharmaceutical industries.

In this role, you will be part of the pharma inside sales representative core services team specialising in the pharmaceutical market, providing the first point of contact for new and existing clients. You will be accountable for managing a range of enquiries relating to current projects, potential new projects, requests for information etc and ensuring that they are actioned appropriately. You will have your own group of accounts that you will be expected to develop with the support of the Senior Account manager and the Core Lead. You will be accountable for the sales growth in these accounts as well as new enquiries.



Responsibilities
To answer and deal with pharma sales and customer services enquiries and in a timely manner (within 24 hours). Ensure client satisfaction by acting as a principal interface with clients and delivering excellent sales and customer service.
Optimise client calls by 'selling-in' other services to the client, where appropriate and pass on sales opportunities to the Pharma Commercial leads as appropriate.
Collaborate with the wider operations team to ensure client requirements are met in a timely manner. Manage the collation of multi-department quotes.
Co-ordinate client teleconferences in order to scope project requirements to enable quotes to be issues.
Proved support to pharma commercial team including giving tours of facility and general support with collation of quotes and legal documentation process etc
Aid in identifying (potential) customer complaints and raise with the appropriate senior team
Know the legal and compliance responsibilities of the position; raise questions and concerns when faced with, or you learn of, an ethical or compliance issue; apply integrity in all aspects of professional conduct
Responsible for specific accounts, working with the Core lead to develop sales and customer experience
Attend events, developing customer contacts
Help with company reception desk when required
Help with general generic company requires where necessary
Generally assist in activities leading to the development and growth of the RSSL Pharma business.

Qualifications
Education & Experiences
Educated to Degree / HNC level in a relevant scientific discipline or equivalent relevant experience in a laboratory.
Excellent organizational skills, including time management and priority setting
Strong attention to detail and accuracy
Excellent inter-personal skills and technical credibility, to interact effectively with clients and colleagues by telephone, written communication and face-to-face
Outgoing proactive approach, energy, drive, enthusiasm and the ability to motivate others
Team player, plus ability to work on own initiative
An organised approach, capable of working on several projects at any one time
We pride ourselves on having a high performing and collaborative culture where we offer support and development to enhance your career and develop your knowledge and skills.

In return for your commitment, drive and enthusiasm, we offer an attractive benefits package within a highly successful International business that offers financial rewards and resources, including bonus scheme, contributory pension, life assurance, generous holiday allowance and a flexible benefits programme.

Please be aware that this role may require handling of materials that may contain chemicals, solvents and allergens, and the appropriate protective wear will be supplied.

To view all our vacacncies, please click here.

RSSL website: https://www.rssl.com/ YouTube channel: https://www.youtube.com/user/RSSLServices
LinkedIn page: https://www.linkedin.com/company/107107

#RSSL