Reading Scientific Services Ltd - RSSL: LC-MS Scientist
Job Title:

RSSL: LC-MS Scientist

Category:

Technical roles

Closing Date:

28/02/2020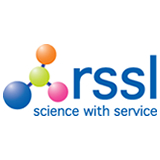 To apply for this role, click here.

Reading Scientific Services Ltd (RSSL) is a cutting-edge Contract Research Organisation (CRO), providing research, analysis and consultancy to the food and pharmaceutical sectors. Whether we are creating new products, validating medicines or solving investigations, we take pride in being a leader in our field, serving clients from across 60 countries.

In 2019, we've been recognised as Enlightened Employer, Women in Business and Thames Valley Tech finalists and in 2018 one of our family earned the Food & Drink Federation's Scientist of the Year. Enriched by our parent company Mondelēz International, our diverse team includes 23 nationalities from 300 members, creating a family feel as we strive towards our mission of "Science Enhancing Lives".

Purpose of the role
In RSSL we are customer focused, science led and results driven. The RSSL Pharmaceutical Chemistry laboratory performs a wide range of analytical analyses for a variety of food, pharmaceutical and healthcare companies and supports Mondelez research and innovation.

The role at Scientist I is to be responsible for performing a range of routine and investigative analyses ensuring that projects are completed effectively and meet the customer's contractual agreements. Perform chemical analysis and report work in accordance with the quality standards. This role focuses on the analysis of products using liquid chromatography mass spectrometry. Client contact and administrative support for laboratory management will also be required. The individual in this position will have demonstrated the necessary technical knowledge and has the intellect and problem solving tenacity to overcome challenging investigative projects.

Main responsibilities
Technical
Provide high quality customer service at all times by ensuring effective organisation of assigned workload, integrity of analytical data generated and timely/accurate provision of results.
Perform a range of routine and investigative analyses using LC-MS and perform basic interpretation of resultant data under minimal supervision of a senior member of staff.
Perform basic maintenance and troubleshooting of lab equipment.
Perform transcription checking for factual data (e.g. reagents).
Be proficient in the use of generic and specific software packages required for the role: Laboratory's LIMS system, Q-Pulse and equipment software (MassHunter, MassLynx and XCalibur).
Provide training in routine activities and methods.
Take responsibility as required for elements of specific projects and/or specific areas of general laboratory/sample administration.
Will be expected to work in different laboratories if the demand is required.

Communication & Influence
Work as part of an efficient analytical team.
Participate in the preparation of client quotes.
Deliver internal presentations across groups.

QEHS
Work to the highest standards of safety and quality by ensuring that appropriate COSHHs, risk assessments and SOPs are understood and followed.
To complete assigned quality actions on a timely manner.
Assist with the documentation of SOPs for simple equipment and tests and generation of Risk Assessments and COSHH.
To maintain a clean, tidy and safe working environment.
To understand and work to the requirements of GMP and UKAS.
Ensure training records are accurate.

Qualifications

Required
Educated to Degree in a relevant scientific discipline or equivalent relevant experience in a laboratory.
Good understanding of basic/LC lab equipment.
Accountable, honest, hardworking and able to work efficiently in a team.
Flexible and adaptable to meet customer/business requirements.
Meticulous attention to detail and an ability to follow written instructions.
Good written and verbal communication skills.
Self-motivated, enthusiastic and quick to learn.
Able to organise own work to maximise output.
Well organized and capable of working on multiple activities concurrently.
Computer literate in standard MS office applications.
Practical experience in HPLC and LC-MS.
Scientific understanding and ability to conduct chemical analysis in relevant area under supervision.
English fluency (written and spoken).

Preferred
Experience of working in a regulated environment.

We pride ourselves on having a high performing and collaborative culture where we offer support and development to enhance your career and develop your knowledge and skills.

In return for your commitment, drive and enthusiasm, we offer an attractive benefits package within a highly successful International business that offers financial rewards and resources, including bonus scheme, contributory pension, life assurance, generous holiday allowance and a flexible benefits programme.

To view all our current vacancies, please click here.

#RSSL