Entrust Resource Solutions Group - Process Development Scientist - Downstream Processing
Job Title:

Process Development Scientist - Downstream Processing

Category:

Technical roles

Closing Date:

10/01/2020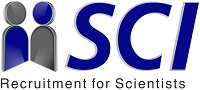 Process Development Scientist - Downstream Processing
Ref: 2158
SCI are assisting our unique client (based in London) to find an exceptionally talented and motivated Process Development Scientist to join their expanding process development team. This is an exciting opportunity to join a pioneering DNA research and development company and to work in a fabulous location whilst enjoying state of the art equipment and facilities.
Working within a team to optimise production processes, establishing critical parameters and controls; industrial scale up and technical transfer of methods to third parties/GMP production team. You will enjoy working collaboratively with different teams, clients, outside collaborators and contractors as required.
The individual we are looking for will have a PhD in Biochemistry / Molecular Biology or a minimum of 3+ years of equivalent industrial experience. Molecular Biology techniques such as restriction digestion and PCR as well as in related DNA characterisation techniques together with standard bioprocessing techniques, such as chromatography, tangential flow filtration and filtration are also required.
In return you will receive a competitive salary (commensurate with experience) and performance related bonuses.
For more information, please contact Andy Cuthbert on 01606 818290 or email andy@sci-search.com or apply here.... https://www.sci-search.com/jobs/9242578/process-development-scientist.asp