Entrust Resource Solutions Group - Senior Molecular Biologist - DNA Engineering
Job Title:

Senior Molecular Biologist - DNA Engineering

Category:

Technical roles

Closing Date:

10/01/2020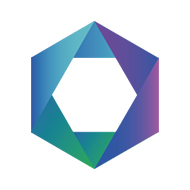 Senior Molecular Biologist - DNA Engineering
Ref: 02155
SCI are recruiting for a Senior Molecular Biologist to join an exciting and pioneering DNA research and development company based in London. You will be working in a fabulous location as well as enjoying state of the art equipment and facilities.
As the Senior Molecular Biologist you will take a proactive and leading role in the generation and approvals of client and collaborator production requests for plasmid template DNA for either feasibility or GMP grade manufacture. Material approvals to provide suitable quality plasmid template required for GMP manufacture at various scales will also fall within the remit, together with deputising for the Lead Molecular Biologist's absence to ensure smooth operation of the pDNA department.
We are looking for an individual who has a degree in a relevant scientific discipline, expert knowledge and hands-on experience in a wide range of molecular cloning techniques including:
Subcloning and site-directed mutagenesis
Gibson and In–Fusion cloning strategies
DNA extraction methods
Restriction digests
Gel electrophoresis
Ligation
Transformations
Primer design and sequencing.
Knowledge of a GMP and/or GLP environment and experience of working within a CDMO and CMO is desirable.
If you would like more information, please contact Andy Cuthbert on 01606 818290 or email andy@sci-search.com or apply here https://www.sci-search.com/jobs/9242411/senior-molecular-biologist.asp