Intertek Pharmaceutical Services Manchester - LC-MS Senior Scientists – Pharmaceutical
Job Title:

LC-MS Senior Scientists – Pharmaceutical

Category:

Technical roles

Closing Date:

06/10/2019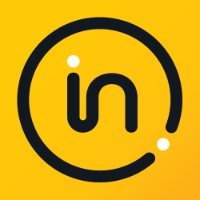 Do you have experience of working in a Good Practice (GxP) regulated laboratory within the CRO or biopharmaceutical industry and want to learn more about it?
Do you have a solid background and proficiency working with quantification of small molecules in the laboratory and are looking for your next step?
Are you looking for your next challenge in Manchester, where you can work in a role that will allow you to grow your skills within a closely monitored environment and gain experience of a wide variety of techniques?
ABOUT THE ROLE
Intertek Pharma Services Manchester (IPSM) has an extensive range of analytical instrumentation and provides analytical services to customers in the pharmaceutical, biopharmaceutical, personal care and speciality chemical sectors in a GLP, GCP and GMP regulated laboratory. We are currently recruiting at various levels from Scientist through to Technical Experts and selection will be dependent on your level of knowledge, skills, and experience to perform each role.
Working within a diverse environment you will be provided an opportunity to utilise your skillset and knowledge to act as an integral member of the Technical Teams within the Laboratory. On a daily basis you will carry out quantification of small molecules (<1000 Da) at trace level in a wide range of pharmaceutical and biological sample matrices. As a Senior Scientist, you will be expected to act as a lead investigator working across a vast array of projects which will range in scale, scope and timeline. You will take on accountability for becoming a technical reviewer and support with method validation, method optimisation and method development.
The role will be based at Hexagon Tower, Blackley, North Manchester where the site offers a variety of on-site amenities including a gym and restaurant. In addition to generous paid annual holidays we proactively support work life balance for all our employees by operating flexible working opportunities.
ABOUT YOU
•BSc / MSc/ PhD in Chemistry (or related scientific discipline)
•Extensive industry knowledge and experience of analysis by LC-MS
•Experience working with small molecule & pharmaceutical samples
•Understanding of the regulatory requirements or 'Good Working Practices' which apply to the pharmaceutical Industry; GMP, GLP or GCP
•Good working knowledge of the Pharmaceutical industry with commercial understanding and natural business acumen.
•Possess a broad knowledge and technical understanding of method development and validation
ABOUT INTERTEK
•Global pioneers in the Quality Assurance industry, they are the only company in the world that delivers – on a truly global scale – a fully integrated portfolio of Assurance, Testing, Inspection and Certification services.
•Over 44,000 employees located in 1,000+ laboratories and offices across the world.
•Our innovation-led, end-to-end Total Quality Assurance ('TQA') proposition helps organisations operate safely, effectively and with complete peace of mind in an increasingly complex, fast-changing world across all industries.
•A focused strategy and culture that gives employees the right platform to grow and develop their careers
HOW TO APPLY
Please provide a CV, Covering Letter (outlining your suitability for the role) and Salary Expectations to mailto:cpukhrcareers@intertek.com. All candidates will be required to confirm eligibility to work in the UK before starting employment.
All the personal data we process will be in line with our Privacy Policy as per link - http://www.intertek.com/privacy-policy/ We will use your data to make a decision about assessing qualifications and work suitability for a particular job and your possible appointment for an interview.
As a matter of courtesy, we will try to respond to all applications. However, due to the volume of applications received, we may not be able to respond to individual candidates. If you have not been contacted within four weeks unfortunately, your application has been unsuccessful. Please do not let this deter you from applying for vacancies in the future should you meet the minimum requirements of the role.
Intertek operates a preferred supplier arrangement and we do not accept unsolicited approaches from agencies