Entrust Resource Solutions Group - Research Bioinformatician
Job Title:

Research Bioinformatician

Category:

Technical roles

Closing Date:

30/08/2019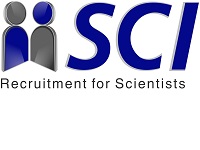 Research Bioinformatician - Sequencing
Ref: SCI-00061
Based North East England
Negotiable salary + Benefits
Permanent role
Our client is an exciting and highly innovative multinational company headquartered in the United Kingdom, developing affordable point of care molecular diagnostic assays and associated technologies.
This role requires an experienced bioinformatician to support the company's commercialisation program by working within the Assay Team to support the development of assays for the Company's diagnostic platform. It is an opportunity for candidates with a strong background in sequence-based bioinformatics to take a key role on projects leading to the development of the POC platform and diagnostic assays. A key success factor for this position is the ability to work in a fast paced, cross functional group environment, with a willingness to be involved across a wide area of responsibilities. A great capacity and desire for taking on new responsibilities and challenges is essential as the company grows and projects expand. The successful candidate will be responsible for supporting the development of in-vitro diagnostic (IVD) products in the areas of nucleic acid testing.
You will be expected to:
Work within the Assay Team to deliver molecular diagnostic product pipeline

Collate and annotate reference sequences across multiple microorganisms

Create and implement new custom tools to store and interpret sequence data

Interrogate sequence data and design new diagnostic assays.

Work towards the goals of collaborative projects with external partners and be point of contact for some.

Work within the quality systems following GDP and working to ISO 13485 standard.
Experience required:
BSc/MSc degree or equivalent in a relevant subject (i.e. bioinformatics, biology, computational science)

PhD in a relevant subject (i.e. bioinformatics, genomics) or previous work experience in a relevant technical, scientific role

Experience in bioinformatic analysis of sequencing data

Relevant experience in bioinformatics with a strong preference for microbial genomics experience

Familiarity with sequencing data (Sanger and NGS) and standard bioinformatics tools (alignment, variant calling, assembly etc.)

Experience in data manipulation and analysis of large genomic datasets

Knowledge and competence in R and other programming languages

Experience of sequence database development and management

Experience in nucleic acid amplification-based assay design and development

Knowledge of nucleic acid amplification and detection chemistries

Knowledge of statistics

Ability to work to the Company's Quality Systems and Policies in line with ISO13485 standards

Be eligible to work full time in the UK without restriction.

Knowledge of infectious diseases and their diagnosis
To apply for this role please use the link below or contact Andy Cuthbert on 01606 818290 or email andy@sci-search.com with a copy of your CV together with a covering note.
https://www.sci-search.com/jobs/8699934/bioinformatician.asp
For more science jobs, go to www.sci-search.com